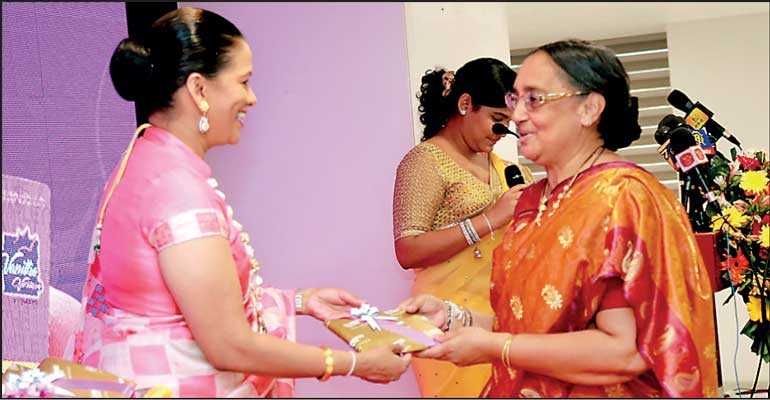 Veteran actress Sangeetha Weeraratne handing over a gift to University of Colombo former Vice Chancellor Kshanika Hirimburegama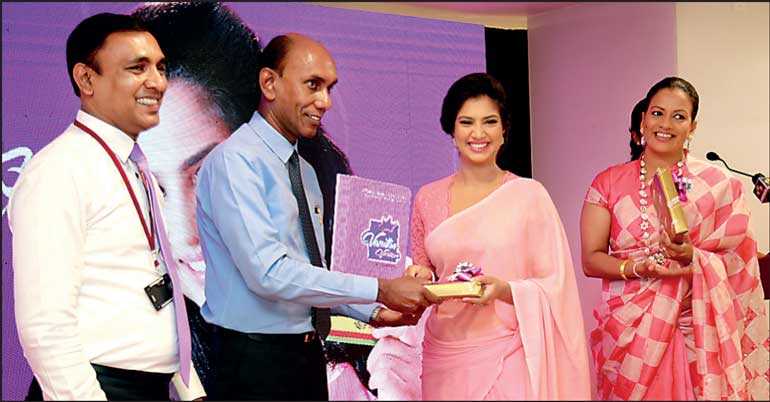 Chief Executive Officer/General Manager – Designate Rasitha Gunawardana handing over a gift to Senali Fonseka
---
In view of International Women's Day, People's Bank organised a special commemorative ceremony at the People's Bank headquarters branch presided over by Chief Executive Officer/General Manager – Designate Rasitha Gunawardana.

Veteran actress Sangeetha Weeraratne, famous actress Senali Fonseka, University of Colombo former Vice Chancellor Kshanika Hirimburegama, Defense School of Colombo 02 Principal Dammika Jayarathna, customers, corporate and executive management and staff of People's Bank participated at the occasion.

During the ceremony, veteran actress Sangeetha Weerarathna and Senali Fonseka presented tokens of appreciation to the customers and Rasitha Gunawardana gifted tokens to the two actresses in felicitation of their presence at the event. Participants were also encouraged to open People's Wiz accounts in line with the bank's digitisation drive and granted wiz credit loan at the event.

In parallel to this event, International Women's Day was celebrated at all the branches of People's Bank island-wide.