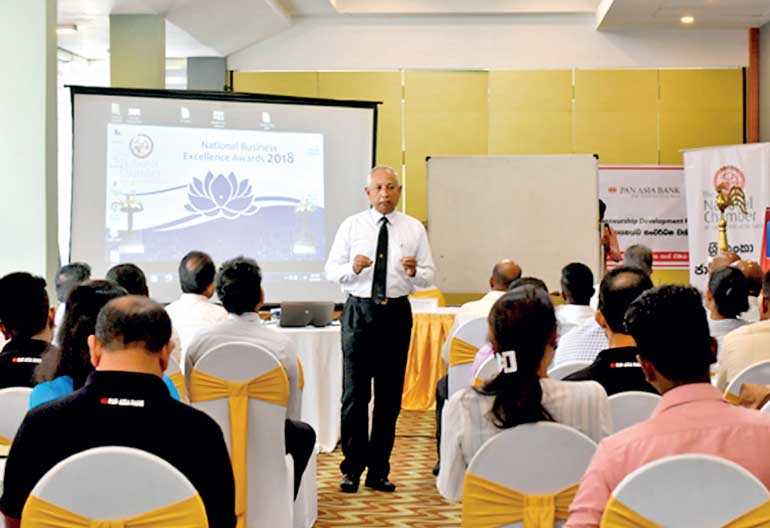 Pan Asia Bank together with the Chamber of Commerce Sri Lanka jointly organised an SME workshop for customers of Colombo outer region in order to educate them on legal aspects of business with special emphasis on 'Industrial Law'.

This was a one-day program held on 24 August at Rose Garden Hotel, Kadawatha. Ananda Sahabandu, a retired Labour Commissioner and an Attorney-at-Law was invited as the resource person. This was a highly successful program and most of the participants expressed their appreciation towards Pan Asia Bank, for affording this valuable opportunity to them.

National Chamber of Commerce Secretary General/CEO Bandula Dissanayake also participated and graced this occasion. All the participants were awarded a certificate by the National Chamber of Commerce Sri Lanka.