LB Finance PLC has announced the appointment of Ashwini Natesan as an Independent Non-Executive Director with effect from 1 September.

She is a qualified legal practitioner from India. She specialises in technology, media and telecommunications (TMT) law. She currently lectures at APIIT Law School in Colombo while consulting on TMT law issues, while also working on research projects in relation to data protection and right to information.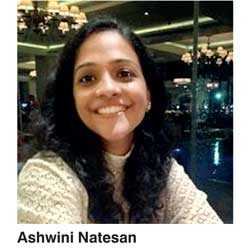 She has previously worked in litigation and corporate law offices in India, including with former Additional Solicitor General of India and former Additional Advocate General of Tamil NaduSenior Counsel P. Wilson.

She holds an LL.M. in International Business Law from the Faculty of Law, National University of Singapore, where she graduated in the top 5% of her class. She has a B.A.LL.B. (Hons), Distinction from the School of Excellence in Law, Tamilnadu Dr.Ambedkar Law University, India. Additionally, she has diplomas in International Business Management (offered by Loyola Institute of Business Administration, India) and Commercial Arbitration (offered by ICLP, Sri Lanka).

With the latest appointment the Board of Directors of LB Finance Plc comprises S. Jayasekara (Chairperson), K.D.D. Perera (Executive Deputy Chairman), J.A.S.S. Adhihetty (Managing Director), N. Udage, B.D. St. Auburn Perera, A.K. Gunawardena, R.S. Yatawara, Y.B. Yagogopalakrishnan, T. Hewage, M.A.J.W. Jayasekara and A. Natesan.