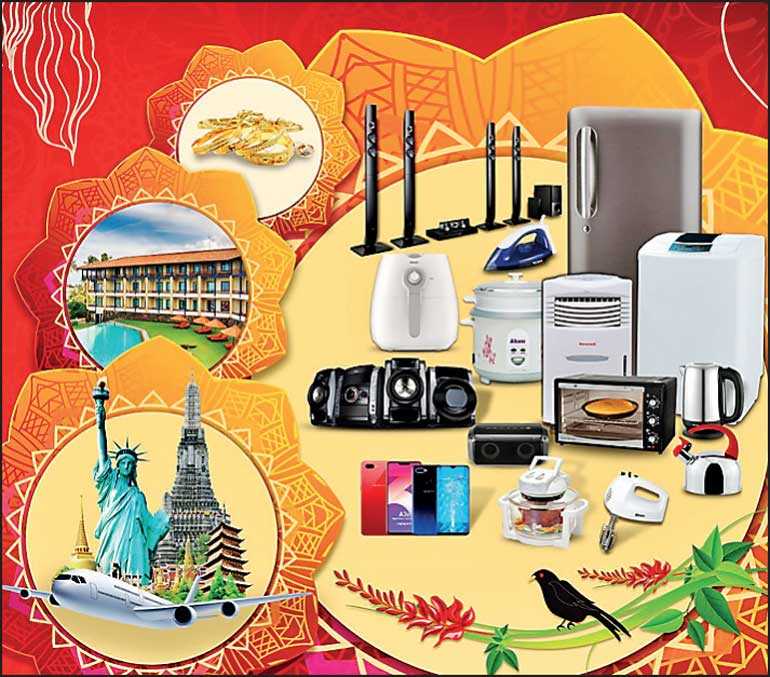 ---
NDB brings Avurudu early this year with 'Kohetath Kalin Kohatath Kalin' Avurudu offers where the Bank is offering exciting gifts for savings where customers can simply deposit in an NDB savings account and walk away with valuable gifts or vouchers.

The choice of saving slabs range from Rs. 5,000 to Rs. 2,000,000 in the form of NDB savings certificates where customers will be entitled to valuable gifts vouchers which can be used to purchase household electrical items.

This 2019, NDB 'Kohetath Kalin Kohatath Kalin' also makes an offer where the customer is entitled to either select one of the offered gift vouchers or opt for an experience voucher instead. The experience vouchers range from local hotel experiences to international destinations and gold items, depending on the selected saving slab.

This offer will be applicable for all NDB savings certificates during the promotion period 1 March to 30 April. This offer is available at all NDB branches island wide.

NDB Bank which is the first and to date the only corporate in Sri Lanka to officially be certified with EDGE Certification, the leading and only global certification for gender equality at work place, is the parent company of the NDB Group, one of the fastest growing financial services conglomerates in Sri Lanka, with the strategic mission to be the dominant leader in the financial services and banking sector. From its inception, the group which includes NDB Bank, NDB Investment Banking, NDB Wealth, NDB Securities, and NDB Capital has been a catalyst in the development of the nation, strengthening and empowering entrepreneurs, corporates and individuals from all strata of the economy. Their customers across all group companies have benefited from the product and service offerings of the NDB group.