Life Insurer looks to continue promising progress against plans laid in 2018


Leading Sri Lankan Life Insurer Janashakthi Insurance PLC delivered significant double digit growth in Gross Written Premiums (GWP) during the period under review, registering 23.8% year-on-year growth, from Rs. 764.59 million in Q1 2018 to Rs. 946.61 million in Q1 2019.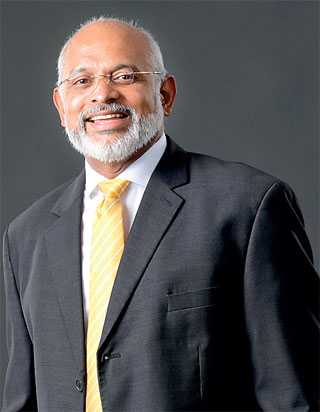 Chairman Prakash Schaffter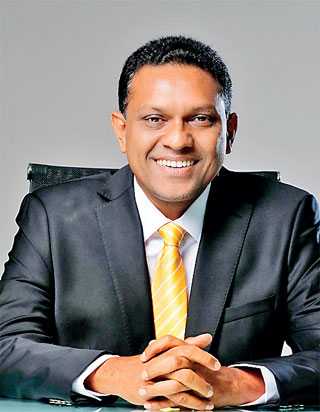 Director/Chief Executive Officer Jude Fernando


Having completed a year of purposeful action to strengthen its Life Insurance business, Janashakthi Life is now looking to ignite its growth engines for the year 2019. The strong start to 2019 shows the progress the Company has achieved against plans laid in 2018, as it returned to its roots as a standalone Life Insurance company.

"Having completed an important year in 2018, I am happy to report that Janashakthi Life has kicked off 2019 with strong positive growth, with impressive progress in GWP numbers", said Janashakthi Insurance Executive Chairman Prakash Schaffter. "This year as we step into our 25th year of operations, we remain focused on ensuring that our loyal policyholders remain at the heart of our business, with a reaffirmed commitment to providing them with solutions that cater to their ever-evolving needs and transcend the traditional boundaries of Insurance."

During Q1 2019, Janashakthi Life saw its Total Net Income rise from Rs. 1.16 billion to Rs. 1.36, with a 17.2% year-on-year growth compared to the previous year. Profits from continuing operations also showed notable growth, reaching Rs. 108.68 million profit in Q1 2019. The Company continued to honour its commitment to its policyholders, as Net Benefits and Claims saw 34.1% year-on-year growth, from Rs. 294.27 in Q1 2018 to Rs. 394.68 million during the period under review.

Speaking on the quarter's results, Janashakthi Insurance Director/Chief Executive Officer Jude Fernando stated, "I am happy to see the upswing in momentum in Q1 2019, with a strong sales-led performance. During 2018, we focused our efforts to put down the foundations to deliver growth in 2019, and this first quarter's results are a very promising indication of the progress we have made in the successful execution of those plans. While we have much more that we plan to achieve as a Company in our 2019 journey, we remain confident that this momentum will continue to drive growth for the Janashakthi Life business."

Founded in 1994 as a Life Insurance company, Janashakthi Insurance made its mark in the industry as an innovator and household name over a span of over 24 years. Janashakthi Life has a strong presence across the island, with an expanding Life Insurance network and a dedicated call centre. In line with its newly launched purpose of uplifting lives and empowering dreams, Janashakthi Life remains committed to becoming a leader in the Life Insurance industry by delivering a service beyond Insurance to its customers and stakeholders.

The Board of Directors of Janashakthi Insurance PLC comprises Chairman Prakash Schaffter, Jude Fernando, Ramesh Schaffter, Manjula Mathews, Eardley Perera, Nathan Sivagananathan, and Avindra Rodrigo.