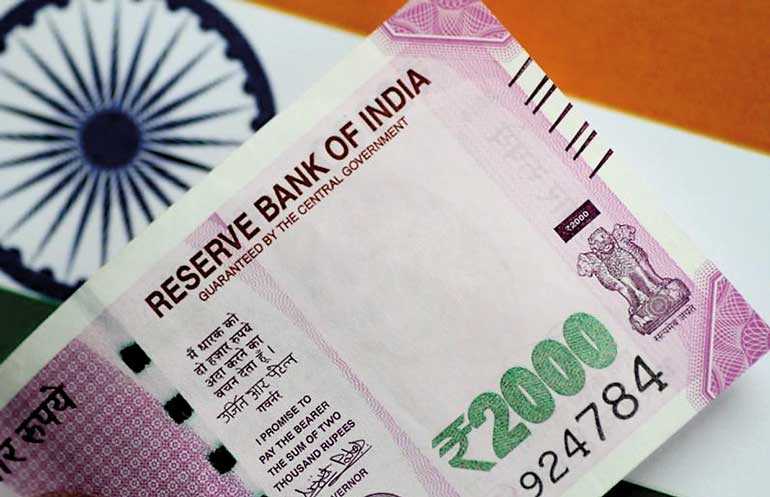 An India Rupee note is seen in this illustration photo - REUTERS
BENGALURU (Reuters): India's rupee will recoup this year's losses against the dollar over the coming 12 months, according to market strategists polled by Reuters, who said the issuance of sovereign bonds in foreign currencies may help prop it up.

Rising political risk after India revoked the special status of Kashmir – the Himalayan region that has long been a flashpoint in relations with Pakistan – knocked the rupee on Tuesday, pushing it to a 5-month low of near 71 per dollar.

Emerging market currencies tumbled on Monday following an escalation in the US-China trade war, with the Chinese authorities allowing the yuan to weaken to above 7 per dollar for the first time in over a decade. The rupee fell 1.6%, its biggest drop since early December.

While those developments point to near-term weakness for the Indian rupee, the August 5-6 poll of over 40 strategists predicts those concerns will be short-lived, and the currency will regain lost ground over the coming year.

The rupee is forecast to gain nearly 2% to trade at 69.60 per dollar in a year from Monday's low of 70.82. That marks the most optimistic 12-month outlook for the currency since August 2018 but depends heavily on improvement in US-China relations, which have only just taken a turn for the worse.

"In the second half of the year, what we are looking for is some sort of positive news on the US-China trade war and maybe a little bit more (rupee) gains if the sovereign bonds issuance comes through," said Sakshi Gupta, senior Treasury economist at HDFC Bank.

Nearly three-quarters of 26 contributors who answered an additional question said the Indian government's recent decision to issue sovereign debt in foreign currencies, if implemented, would support the rupee.