---
HNB Assurance PLC (HNBA) and its fully owned subsidiary, HNB General Insurance Limited (HNBGI), welcomed the new year at a simple ceremony where HNBA and HNBGI Managing Director/CEO Deepthi Lokuarachchi and the executive committee articulated the deliverables and outcomes that are part of its 'Vision 2020' and has been crafted with the sole aim of setting new benchmarks and standards in the industry and envisages in reaching new milestones in its journey.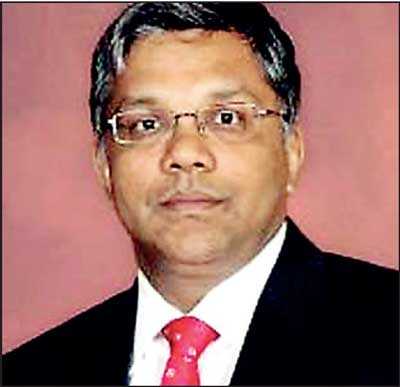 HNBA and HNBGI Managing Director/CEO Deepthi Lokuarachchi


Sharing his thoughts on the journey of HNBA Group during 2018, Lokuarachchi stated: "2018 has been a challenging year across the industry. Despite several external market challenges, HNBA Group was able to uphold its market share as well as to yield a considerable growth during the year. Several collective key decisions were made for the betterment of the industry as well as to adapt to the changing landscape of the Sri Lankan insurance industry."

Speaking on 'Vision 2020', Lokuarachchi added: "Insurance as a key industry in the financial services market is a significant contributor for the wellbeing of individuals and businesses. The needs of individuals and businesses keep changing, it is important for our core business model to adapt to these changes in order to understand and cater to the needs of individuals and businesses.

"'Vision 2020' was engineered considering all these aspects and it focuses in delivering superior returns to all internal and external stakeholders of the Group in a revolutionary, sustainable and responsible manner through a revolution in its people, processes and products. The Group envisions in setting new benchmarks in growth, customer service, employee and advisor satisfaction, efficiency, shareholder value creation and ethical conduct."

HNB Assurance PLC (HNBA) is one of the fastest growing Insurance Companies in Sri Lanka with a network of 58 branches. HNBA is a Life Insurance company with a rating of A (lka) by Fitch Ratings Lanka for 'National Insurer Financial Strength Rating'. Following the introduction of the segregation rules by the Insurance Regulator, HNB General Insurance Limited (HNBGI) was created and commenced its operations in January 2015.

HNBGI continues to specialise in motor, non-motor and Takaful insurance solutions and is a fully owned subsidiary of HNB Assurance PLC. HNBA is rated within the top 100 Brands and top 100 companies in Sri Lanka by LMD, and HNB Assurance has won international awards for Brand Excellence, Digital Marketing and HR Excellence and also won many awards for its Annual Reports at the Award ceremonies organised by the Institute of Chartered Accountants of Sri Lanka and the South Asian Federation of Accountants.