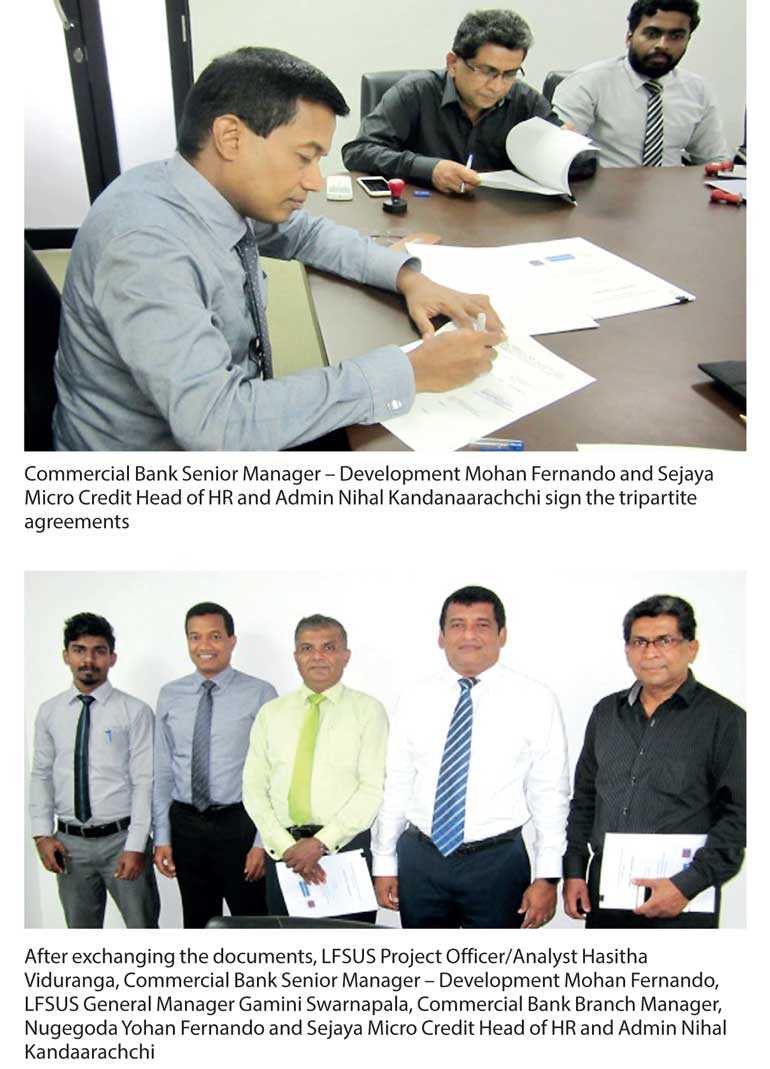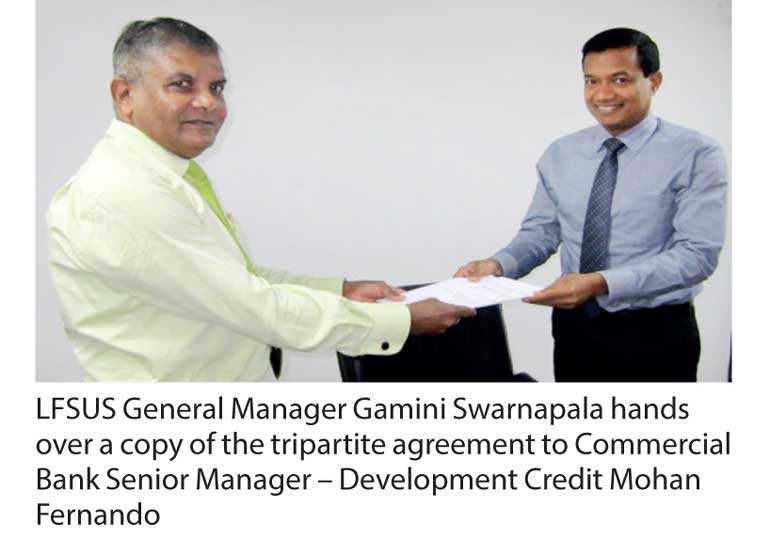 'Lanka Financial Services for Underserved Settlers' (LFSUS), the premier credit enhancement facility provider to encourage the low income settlers to have a liveable home by way of getting the repayable loans through a Micro Finance Institution (MFI). The MFI gets a bulk bank loan from a commercial bank in order to disburse small loans to the aforementioned category of people in the community, under a guarantee scheme introduced by LFSUS.

LFSUS, a registered company limited by guarantee which was formed by UN-Habitat in 2006 under the Slum upgrading facility (SUF). UN-Habitat launched five pilot projects in Ghana, Kenya, Indonesia, Tanzania and Sri Lanka to address the issues of sanitation, poverty and housing. But the only surviving model is the Sri Lankan model through LFSUS.

Recently LFSUS extended their guarantee to the Commercial Bank of Ceylon PLC to release a bulk loan of Rs. 10 million to Sejaya Micro Credit Ltd., a leading MFI in Sri Lanka in order to disburse small loans among their members. This facility will be benefited around 150 rural families in Mawanella and Galigamuwa areas.

The tripartite agreement of this project was signed at the Development Credit Division of the Commercial Bank PLC by all the parties involved in this housing development activity.