Dispenses average of Rs. 62.4 billion a month via ATMs and Cash Recycler Machines
---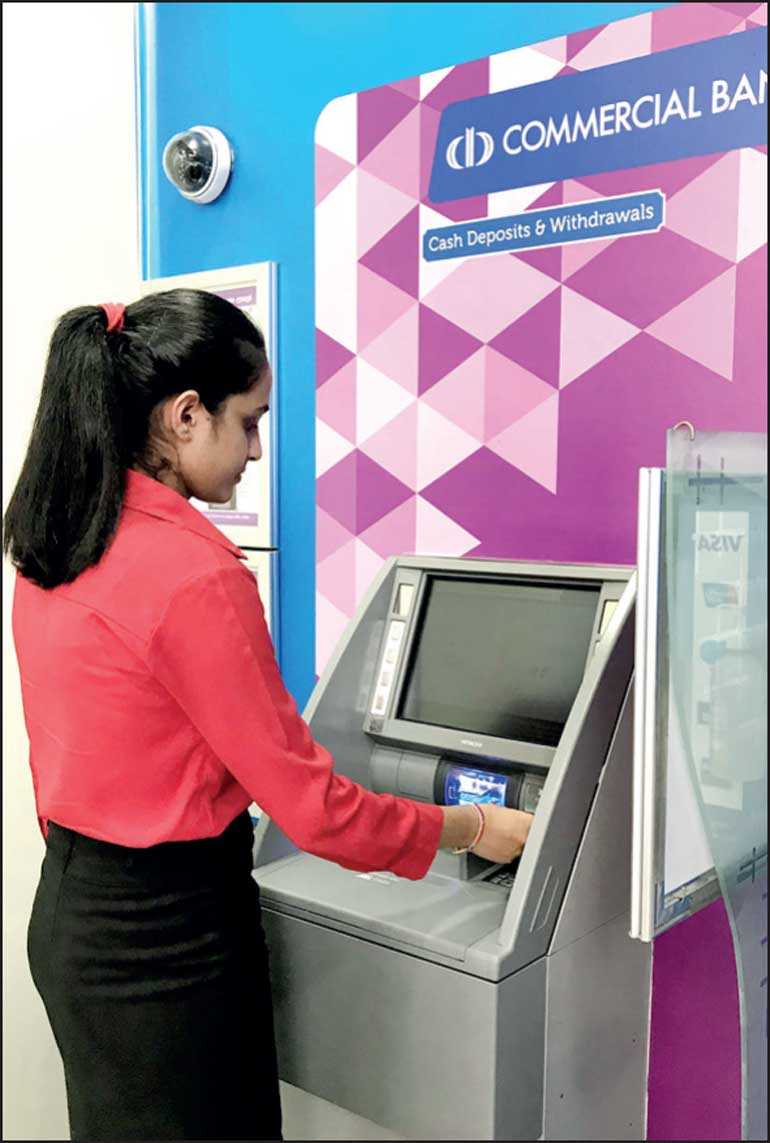 The Commercial Bank of Ceylon, the private bank with the largest automated cash dispensing network in the country, installed its 250th Cash Recycler Machine (CRM) at its Peliyagoda branch at the end of December, ending 2020 with 905 automated machines.

This was the 50th CRM installation in 2020 alone, the Bank said. The Bank now operates 635 standalone ATMs and 250 CRMs that allow both withdrawal and deposit of cash, and 20 Automated Cheque Deposit Machines (ACDMs) around the country.

With these ATM/CRM machines, the Commercial Bank has been dispensing an average of more than Rs. 2 billion in cash a day, adding up to more than Rs. 62.4 billion a month in the concluded year. The machine network processes nearly 150 million withdrawals on average each day, recording a monthly average of more than 4.48 million withdrawals, the Bank said.

Commercial Bank's 800th automated machine was located at its Giriulla branch, the 700th at MAS Intimates Vidiyal in Kilinochchi, the 600th at the Colombo Gold Centre, the 500th at the Maradana Railway Station, and the 400th at the Bank's Ruwanwella branch.

Commercial Bank was the first bank in Sri Lanka to upgrade its entire ATM network to EMV Chip capability, significantly enhancing security against fraud by conforming to the EMV standards of the various card brands that it accepts. As a result, every Commercial Bank ATM now accepts and processes transactions based on Smart Card Integrated Circuit (IC) data as well as magnetic strip data.

About a fifth of Commercial Bank's ATM network is located outside the precincts of its branches, with terminals installed in places such as industrial zones, railway stations, central bus stands, apartment complexes, shopping malls and large-scale factories, enhancing access for customers and non-customers alike.