---
The Colombo Chamber of Commerce has made an appeal to President Gotabaya Rajapaksa to include finance companies in the Government's debt relief package for the small and medium sector.

Following is the statement issued by Colombo Chamber of Commerce President Saranga Wijeyarathne:
The Colombo Chamber of Commerce wishes to express its gratitude to Gotabaya Rajapaksa, the dynamic President of Sri Lanka who has the vision and mission to create a new Sri Lanka to benefit the common man has taken a very bold, very positive and focused effort to resurrect the economy by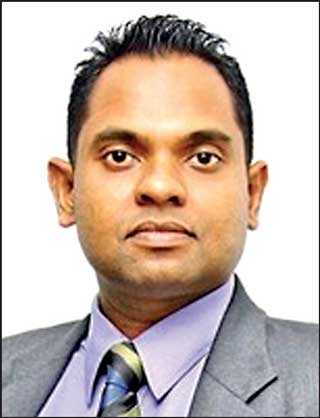 Colombo Chamber of

Commerce President

Saranga Wijeyarathne
helping the local SMEs and granting them moratorium for loans from scheduled banks. There was a mention that directive applies to all financial institutions and includes the finance companies but the formal circular covers only licensed banking sector.

The lower tier of the SMEs has obtained loans from finance companies as the scheduled banks insist on heavy collaterals.

The Colombo Chamber of Commerce which is the voice that empowers the youth and is committed to create entrepreneurship of emerging future leaders of mother Sri Lanka makes a humble appeal to His Excellency Gotabaya Rajapaksa to extend this moratorium to the finance companies as well and makes an appeal that the upper limit cap should be restricted to Rs. 3,000,000 to ensure that the finance companies are not over exposed in supporting the lower tier of SMEs.

This would help create, support and sustain the next generation of entrepreneurs and develop youth Sri Lanka to explore opportunities of our motherland instead of looking for overseas employment.

We laud the dynamic leadership, vision, foresight, faith and the confidence of His Excellency Gotabaya Rajapaksa for nation building and empowering the SMEs who are most deserving and the ones who need this relief the most.

We trust our humble appeal for and on behalf of true Sri Lankan SMEs who are suffering due to business slowdown will be considered favourably.

This will inject, infuse and ignite the passion and the entrepreneur skills of Sri Lankans to reach the upper echelons and improve the quality of life, infrastructure and broaden the horizons of our motherland.