---
Good governance activist Chandra Jayaratne has written to the Special Presidential Task Force on Recovery of State Assets Chairman J.C. Weliamuna P.C. and Secretary Yasantha Kodagoda P.C. on the need for the enactment of a Serious Financial and Organised Crimes Agency Act. Jayaratne had copied his written submissions to President, Prime Minister, Minister of Law and Order, Minister of Justice, Governor, Central Bank, Chairman SEC, Attorney General, Inspector General of Police, Snr DIG's CID and FCID, Directors, FCID and CID, Commissioner General of Inland Revenue, Director Generals of Customs and Excise, and Director General CIABOC.
Following are excerpts from the letter.
You have in accord with the Presidential Mandate issued forming a Special Presidential Task Force on Recovery of State Assets; taken steps to develop a draft of the Policy and Legislative Framework of the proposed Proceeds of Crime Act of Sri Lanka, which I trust will be enacted early, without any delay.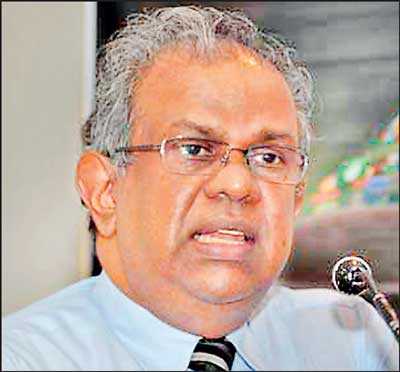 Chandra Jayaratne


You are kindly requested, as a due process to officially follow up on the above initiative, with the active commitment of the members of the Task Force and the support of the international technical assistance providing institutions, to engage in a priority initiative to develop a policy and legislative framework for the establishment of a Serious Financial and Organised Crimes Agency Act of Sri Lanka, which should be an enactment that provide:

1.For the establishment and functions of the Serious Financial and Organised Crimes Agency;

2.For the absorption and merger in to the Serious Financial and Organised Crimes Agency the Financial Crimes Investigation Division of the Sri Lanka Police;

3.To make provision about investigations, prosecutions, offenders and witnesses in criminal proceedings and the protection of persons involved in investigations or proceedings;

4.For the implementation of certain international obligations relating to criminal matters;

5.To make necessary consequential amendments to Police Ordinance;

6.To make further provision for combating Serious Financial, Economic and Organised Crime in Sri Lanka, with specific reference to making such crimes "Unlawful Activities" under the Prevention of Money Laundering Act;

7.To make provision for Investigatory powers;

8.To make provision for making financial reporting orders;

9.To make provision for offenders assisting investigations and prosecutions;

10.To include new provisions about powers of arrest and search warrants and about parental compensation orders;

11.To make further provision about the police, policing and persons and authorities/institutions, including those established under the Proceeds of Crime Act, in supporting the Police and the Serious Financial and Organised Crimes Agency;

12.To make provision for protecting certain organisations from interference with their activities;

13.To make provision about criminal records, intelligence gathering and maintenance of databases in easily accessible secure electronic interfaces;

14.To make provisions for establishment of an inter-agency co-ordination network; and

15.To make provision for execution of mutual assistance agreements with independent public authorities and revenue agencies, in the conduct of joint intelligence gathering, joint investigations, information exchanges, and mutual assistance in criminal matters:

It may be beneficial you to consider bench marking the proposed enactment with the United Kingdom enactment on Serious Organised Crime and Police Act of 2005.

I have taken the liberty to copy this appeal to many persons with executive, legislative, and administrative leadership authority, in the fervent hope that they will endorse this recommendation and support the initiative with necessary empowerment, resources and network assistance.