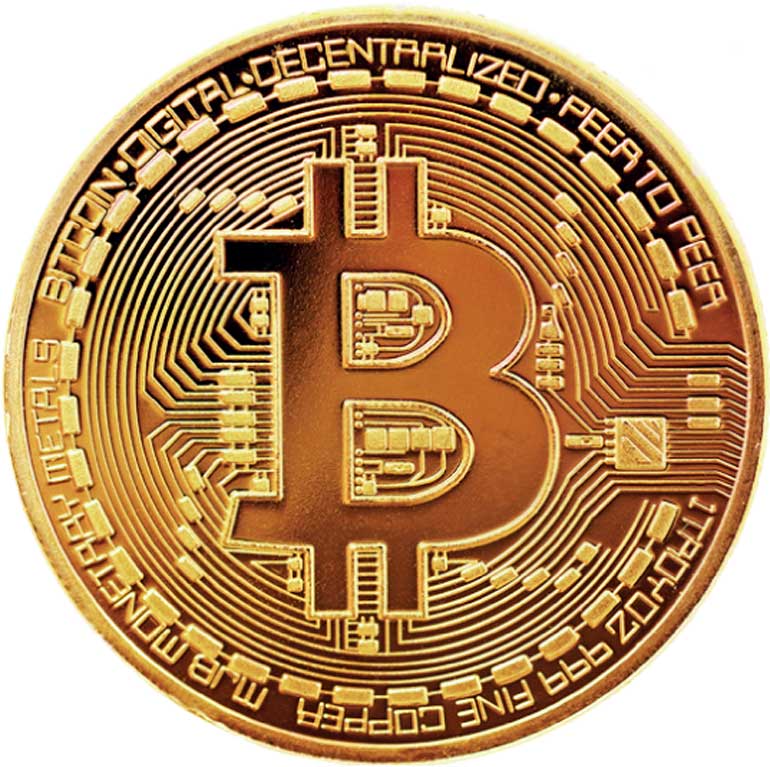 By Talal Rafi

A potential future currency of the world or a massive bubble that could wipe out literally billions of dollars? Whatever it is, it has got the world's attention by storm. The cryptocurrency created by a mysterious individual called Nakamoto is the dominant cryptocurrency in the world today.

So what is Bitcoin? It is a digital currency, created and held by people online. No one controls it and no one owns it. It is a purely decentralised currency collectively held by the people holding amounts of the cryptocurrency. Bitcoins are produced, or as Bitcoin users like to say, they are mined in Bitcoin mining farms across the world solving complex mathematical problems. One downside of this is the massive amount of energy used by these farms. The amount of electricity used is so high that according to reports Bitcoin mining for a year consumes more electricity than the entire country of Ireland does in a year.

The fact remains that Bitcoin has no intrinsic value as its is purely online and the value it has is based on the demand for it. Bitcoin backers have used the argument that as Bitcoin will be limited to 21 million coins, that it is a limited edition and will have value unlike the fiat national currencies we use that can be printed without a limit causing inflation and a decline in their value. But the fact remains that Bitcoin is not a tangible asset and that it is not backed by any government guarantees like the national currencies.

The argument for Bitcoin is that it takes away the middle man in transactions, namely the banks. Bitcoin allows a flow of money without any transaction charges. As banks nowadays make massive amounts of money on transaction fees, while Bitcoin allows for a smooth and immediate transfer of money to anywhere in world. A highly decentralised system, Bitcoin uses a system called blockchain for transfers. Blockchain is a public ledger which records all transactions, chronologically and publicly. So when you buy Bitcoin, you know who the previous owner of that particular coin was and who the owner before that was. This it is argued makes a strong case for reliability.

Bitcoin also has its downsides and a fair bit of it. As I said before in this article, it has no intrinsic value. It has no government backing. As it has no central authority overseeing it, we do not have an authority to go and complain to when our account gets hacked or any money is stolen. Basically, people are on their own when dealing with this currency. It is also known that Bitcoin can be a currency used for criminal activities as there is no oversight. This explains why recently computer hackers demanded money in Bitcoin. Also there is a famous case of HBO being hacked and the hackers demanded millions in Bitcoin.

Adding to the negatives of bitcoin and cryptocurrency as a whole, is the recent ban on initial coin offering by China and South Korea. Initial Coin Offering (ICO) is like an initial public offering (IPO) done by companies becoming public. This ban from China and South Korea raised a lot of alarms around the world of cryptocurrency and brought down the value dramatically. But now it has risen.

One of the key issues with having Bitcoins as a standard currency is its volatility. Bitcoin as of the 1st of February 2018 hovers at around $10,000. But it was slightly below $20,000 in mid December 2017. It has lost half its value in one and a half month. It started 2017, at around $800 at the beginning of 2017, increasing 25 fold during 2017. It has created millionaires around the world in a very short period of time and at the same time, wiped out millions of dollars off people's savings. One of the most famous instances was when a Bitcoin developer bought 2 pizzas for 10,000 Bitcoins in 2010. Today, 10,000 Bitcoins are worth a staggering $100 million.

How should the world approach Bitcoins and cryptocurrency? As it has no intrinsic value and depends more on how governments in future look at it. As of now, it is more of a bubble as many people buy Bitcoins on the hope that prices will keep going up and they can sell it for a higher price and make a profit. And bubbles always burst. But we never know, if more countries become more favourable to Bitcoin as Japan is, we could be looking at an alternative to the national currencies of countries around the world.