---
Arpico Insurance Plc announced the appointment of a new Chairman and Acting CEO recently.

Viville P. Perera has been appointed Chairman and Non-Executive Non-Independent Director from 5 November and Harsha De Alwis has been made the Acting CEO from 1 November.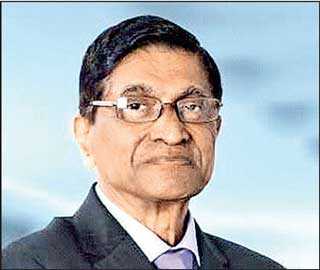 New Arpico Insurance

Chairman and Non-Executive Non-Independent Director

Viville P. Perera




Perera is a science graduate from Kelaniya University with Second Class Honours and a Fellow Member of the Chartered Institute of Management Accountants and an Associate Member of the Chartered Institute of Marketing in the United Kingdom.

He has over 32 years of experience in a senior managerial capacity at leading business organisations such as the Associated Newspapers of Ceylon Ltd, Middleway Ltd (Ceylinco Group), Amico Group of

Companies and Alliance Finance Plc.

He has served as Treasurer from 1992 to 1997 and Vice President from 1999 to 2002 of the Sri Lanka Institute of Packaging. Perera is the Deputy Vice Chairman of the Industrial Association of Sri Lanka, an affiliated trade association under the aegis of the Ceylon Chamber of Commerce. He is also the Acting Chairman of Arpico Insurance Plc and on the Board of Directors of several companies of the Richard Pieris Group.

De Alwis is a member of the Charted Institute of Marketing of the United Kingdom and has excelled as a strategic planner, offering more than 35 years of broad-based experience and record achievements of which over 25 years has come in a senior management or Board member capacity.

His background carries proven success in achieving an appreciable increase in companies' profit and growth through the decisive, effective and efficient handling of sales management, marketing management and general management.

He started his career in the FMCG sector and moved on to capital equipment marketing. However, a timely switch to the insurance industry during the inception of privatisation was the highlight of his career.

Initially being employed as a pioneer member of Ceylinco Insurance's (Life) senior management team and thereafter heading the first pure life insurance broking company as the managing director, he moved to Janashakthi Insurance. He counts a total of over 20 years' experience in life insurance marketing at the senior management level. Thereafter, with his marketing and general management expertise, he entered different industries such as commercial forestry, real estate and condominium development at the Board member level and also served as the Chief Executive Officer of the District Chamber of Commerce in Hambantota.