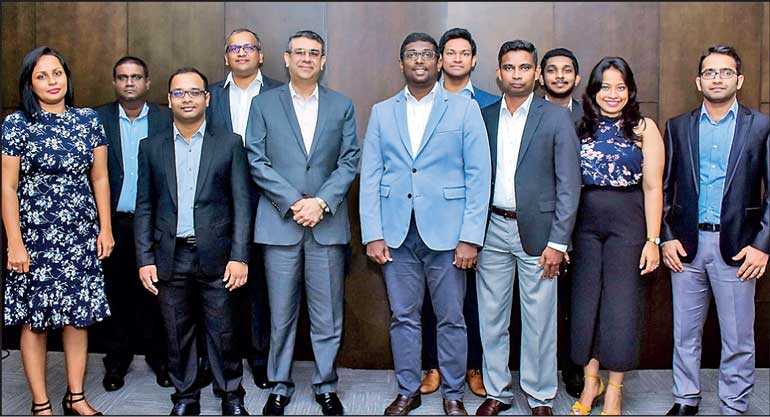 ---
AIA Insurance, a leader in pensions, health and life insurance in Sri Lanka has partnered with POTENZA Ltd., the premier Business Technology and Robotic Process Automation Company in Sri Lanka for automation of business processes through Robotic Process Automation (RPA). A first in its industry in Sri Lanka, this process automation was implemented using one of the world's leading RPA platforms automations.

AIA embarked on this initiative to apply RPA technology to its operational functions which involved time-consuming processes, performed manually, with the objective of enhancing productivity across the entire organisation. With the process automation in place, AIA can now perform these functions within minutes, enabling AIA to divert their resources to more value-added functions to help the business, while enriching the lives of its employees.

AIA Chief Technology Officer Umeshi de Fonseka noted, "This partnership is another step in our efforts and commitment to transform our business in order to provide a better customer experience while empowering our employees to explore their full potential. This will transform the organisation with improved efficiency in business operations and improved productivity from our employees. With our global exposure, we have always been the trailblazers in the industry in terms of adopting innovative technologies. We commend the know-how and solutions approach of the POTENZA team. They are not just a technology company, but a talented group of Business Transformation Consultants with solid industry exposure."

POTENZA Ltd. Co-Founder CEO/Managing Director Dhanusha Muthukumarana noted, "RPA is one of the fast-adopted technologies from Small-Medium organisations to Global Enterprises as a tool to bring in faster value in Automation needs of diverse business operations."

He further mentioned that it can add enormous value to the efficacy and effectiveness of processes while accelerating an organisation's digital transformation initiatives. "We are humbled and delighted to work with AIA in co-creating value to positively impact lives of Sri Lankans and are looking forward to revolutionising the insurance business in Sri Lanka."

Both AIA and POTENZA will continue this transformation journey by identifying more potential areas for RPA focusing on the overall efficiency and effectiveness of the business processes thus driving the organisation towards sustainable growth. POTENZA operates its Global Solution Delivery Centre in Colombo and its Asia Pacific Office in Singapore (POTENZA APAC Ltd.) with a highly skilled Sri Lankan resource pool covering multiple industries. Earlier this year POTENZA established the first ever Centre of Excellence in Robotic Process Automation in Sri Lanka, a status achieved in April 2019 with the largest and most comprehensive resource in RPA in Sri Lanka making POTENZA the premier RPA company.