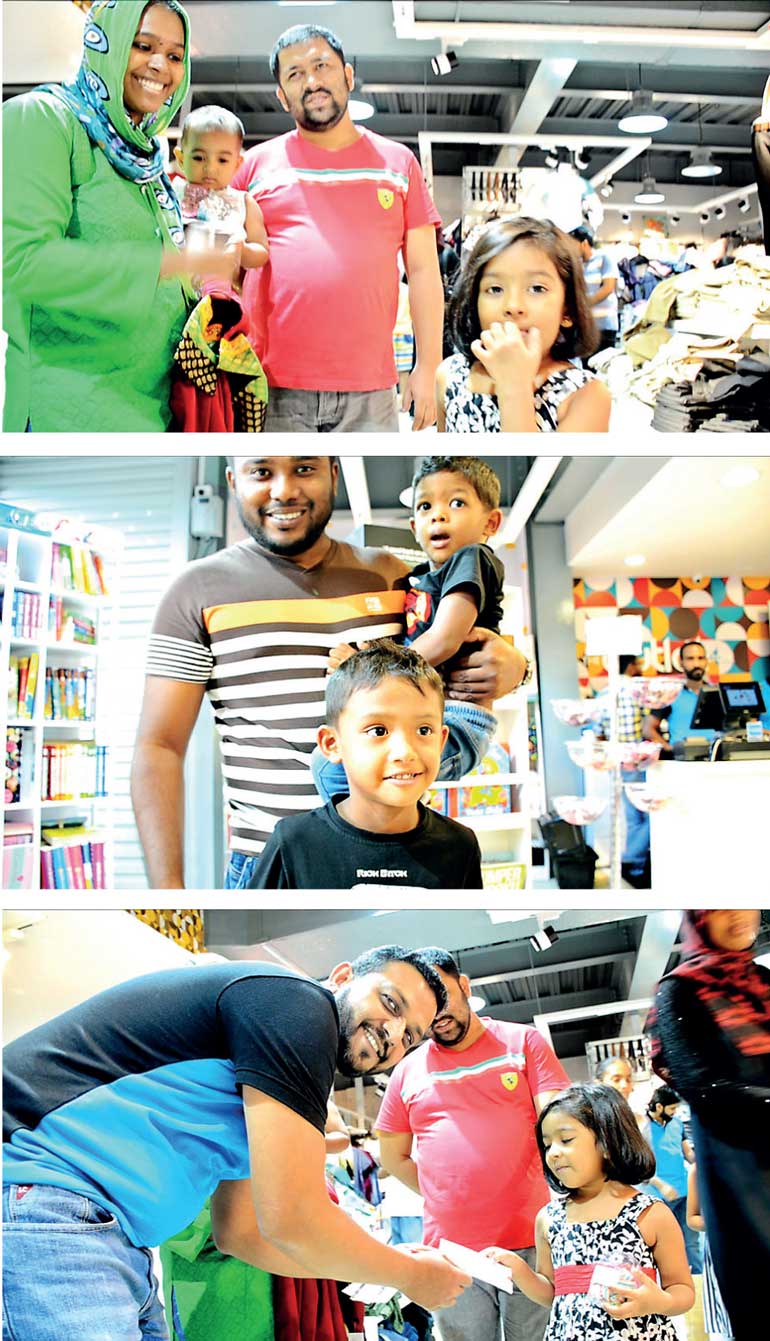 The Outlet Store, Colombo's newest fashion departmental store featuring latest trends for an exclusive family shopping experience at affordable prices, recently celebrated Father's Day (18 June) with many surprising gifts, special offers, and a contest where children expressed their infinite love to their dads.

The Outlet Store staffs randomly spoke to families who were shopping on that special day and surprised them with gifts by asking their children to express their love towards their fathers. "It was such a wonderful experience for us to see the emotions spread across our store and the love that was in the air on Father's Day," said The Outlet Store Clothing Ltd. Managing Director Sharhan Mansoor.

The store had a range of special offers where families enjoyed a whole day shopping spree and also an ongoing Facebook contest giving away vouchers to winners daily.

Boasting of a stunning 15,000sqft retail space, The Outlet Store with a fashionable and individualistic approach offers local and international fashion wardrobe for men, women and kids, and has an extensive range of household and gift items, accessories, perfumes, cosmetics, watches, toys, footwear, and jewellery.

Its finest quality merchandise, value for money, courteous staff, elegant ambience, and ample parking space makes it a much sought after shopping destination in town. Follow it on Facebook for updates of latest news and products at www.facebook.com/TheOutletStore.lk​.