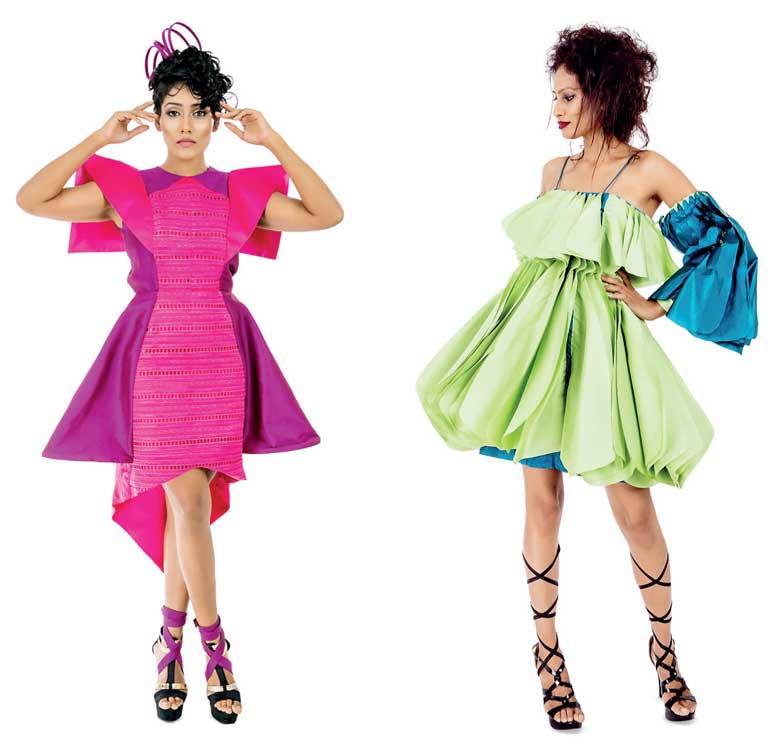 International Graduate Fashion Spectacle (IGFS) being the first time in Sri Lanka of this type, will be making this event spectacular by mesmerising its guests from the instigation till the conclusion of the event leaving a mark in their memory of this explicit day.

This would take off with an exhibition showcasing the international graduate's detailed work and later on moving in to the show where their international participants from five different countries and our very own best Sri Lankan participants representing our country on the runway.

To add flavour to the international graduates, Sri Lankan graduate designers will showcase their collection made with the concept 'Sri Lankan culture' on the spectacular form.

This grand event will also be integrating with a delicious layout of international cuisine for every taste bud to relish the taste of diverse impression of the chefs where the saying goes 'You eat with your eyes first' by Hilton Colombo who is the official venue and accommodation partner. The guests for the event will have the privilege to experience a culinary fusion from Native Bengal to the Eiffel peeks of France via Europe to America. The international cuisine would make the guests experience the pungent flavour of spices, the zesty relish of the salsa, salty taste of potato chips, the savour of rich chocolate and finally to compliment the food a variety of international wines and spirits.

To indulge the fusion of international cuisine, the international music will harmonise the event. Gala Swing Quartet was formed in 2012 by a group of young and dynamic friends who are based in Aix-en-Provence in the Bouches-du-Rhône (South of France). The quartets of the band are Alexis Desmarais, Alexandre Florentiny, Gaspard Doussiére and Tom Valdman respectively. They make their guitars; violin and bass vibrate to swing gypsy jazz rhythms. These young musicians interpret unusual songs as well as their own compositions. Gala Swing Quartet will perform after the fashion show followed by the after party by DJ and VJ to entertain.

International Graduate Fashion Spectacle being the first time in the history of fashion shows in the island will overall present an inimitable night for every single guest to reminisce the occasion for its identifiable panache.