By Shannon Jayawardena

The University of Moratuwa Graduation Fashion Show is to showcase various outfits, designed by the students while taking local talent to new heights on 14 August at 6:30 p.m. at the Shangri La Hotel Colombo.

The 12th edition will display fashion statements designed by the final year undergraduates of the Fashion Design and Product Development Degree Course conducted by the Department of Textile and Clothing Technology of the university.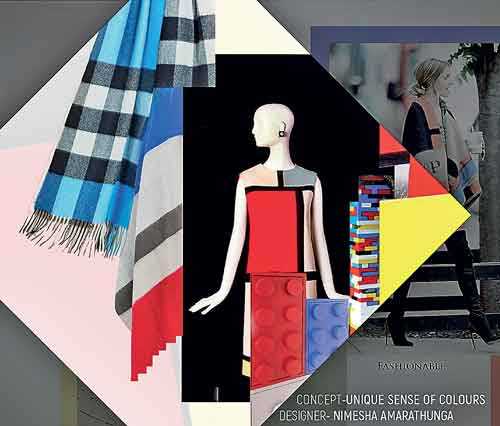 This year the catwalk will showcase fresh outfits of 21 students who have completed the university's four year degree, while launching their collections that have been tried and tested by several professional models in the industry.

The designs will be judged by an eminent panel of leading industry experts. Concurrently, the university is to hold a 'Flat work' Exhibition that will portray the design and development work of the graduating students, displaying their talent to the audience.

The Design and Development work of the students will be exhibited from the 14th-16th of August and will be opened to the general public while a discussion forum on the theme of Sustainability and Digitalisation will take place on 14 August and a Fashion Design Workshop will take place on 15 and 16 August for existing students all those who are interested in the field. As of now the degree program has produced more than 400 designers who are now employed in the garment export industry of Sri Lanka. This course was established with a consultancy provided by the London College of Fashion of the University of the Arts in London, while the initial funding was provided by the government through the Ministry of Industrial Development and Commerce. Likewise, the Joint Apparel Associations Forum (JAAF) which represents the apparel export industry has supported the course from its inception.

The four winners of the university's first graduation fashion show were awarded fully paid internships at the Victoria's Secret in New York for six weeks each sponsored by Brandix Lanka while the winner was awarded a three-month placement at the London College of Fashion, UK (LCF) funded by Bodymetrics and hosted at LCF.

Further, during the past years, the University has invited Stephen Jones, a leading British milliner (Hat Designer), Jane Shepherdson, formerly Brand Director of Topshop currently CEO of Whistles, David Abraham of Abraham and Thakur, one of India's most successful fashion brands and Manish Arora, an Indian fashion designer based in New Delhi who was appointed as creative director of the womenswear collection of PacoRabanne in 2011 to witness the event.