By Divya Thotawatte

The Sri Lanka Design Week (SLDW) 2018 showcasing the designs of the graduates of the University of Moratuwa was inaugurated this week.

The Design Week which started on 7 August is to be held till 12 August at the Arcade Independence Square and is hosted by the Department of Integrated Design of the University of Moratuwa collaborating with Leo Burnett Sri Lanka, Balmond Studios, the Lanka Association of Designers and Design Development Corporation, while providing a platform for the program's students, graduates and the industry's best practitioners to display their design capabilities across a broad spectrum of design specialisations.

SLDW 2018 is to celebrate product design, fashion and lifestyle design, media and communications design, while delivering a range of platforms and experiences that will inspire design on multiple levels.

Speaking under the theme of designing a nation, billionBricks Co-founder and CEO Prasoon Kumar said, "We may not care about designing a nation, but as designers we generally care to design for everyone. We have always seen design as more than something's its looks. It's the whole thing, the way something actually works on so many different levels, ultimately design defines so much of our experience. Designers are very user-centric, looks at the users carefully, and design with empathy. These are words that we use in the design industry. And we believe that they make a difference."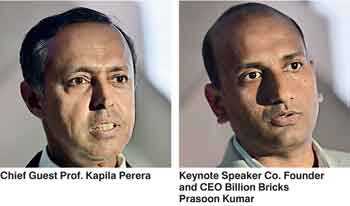 The exhibition is opened to the public each day until 12 August from 8:30 p.m. to 7:30 p.m. Along with the creations of the university's graduates, there will also be an area dedicated to appreciate selected companies in Sri Lanka that have excelled in the local design industry and facilitated its transformation and growth while displaying their designs.

One of the main highlights of the week, 'Design Research Conference 2018', will be held on 11 August from 7 p.m. to 9 p.m. at the Sports Ministry Auditorium, providing an opportunity for attendees to discuss industrial views, needs and expectations of design practice and design thinking along with an in-depth panel discussion.

A series of design talks and workshops highlighting the importance of design and how it integrates with other aspects of creativity will also be held over three days at the Lanka Foundation Institute with speeches and workshops conducted by nine reputed designers and academics from both local and international industry.

University of Moratuwa Vice Chancellor Kapila Perera stated, "Today's presentation of the undergraduates' creations is a classic example of proving that it is a higher standard and quality of education that University of Moratuwa is capable of producing to the nation. Outcome-based education, project-oriented education is what we are thriving to produce at the University of Moratuwa. You need to produce products which are acceptable that are used and liked by the society."

SLDW 2018 was inaugurated along with the awarding ceremony of the Lanka Design Award 2018, in partnership with Cargills (Ceylon). The four awards namely; Young Sri Lankan Designer Award, Young Global Designer Award, Young Sri Lankan Designer of the Year 2018 Award and the Most Popular Design Award were presented at the event. The first two awards include the fields of product design, fashion and lifestyle design, media and communication.

Young Sri Lankan Designer Award for the category of product design was awarded to graduate Dinuka Chaminda for creating a solution for designing a grocery bag that is financially feasible, eco-friendly and bio degradable with considerable factors on user, usage and quality. Young Sri Lankan Designer of the fashion and lifestyle category was awarded to Hasini de Silva and the Young Sri Lankan Designer award for media and communication was awarded to Ravindu Subasinghe for designing a poster on cutting down food waste. The Most Popular Award was given to Ruwini Dharmasena while the Young Designer of the Year 2018 Award was won by Ravindu Subasinghe.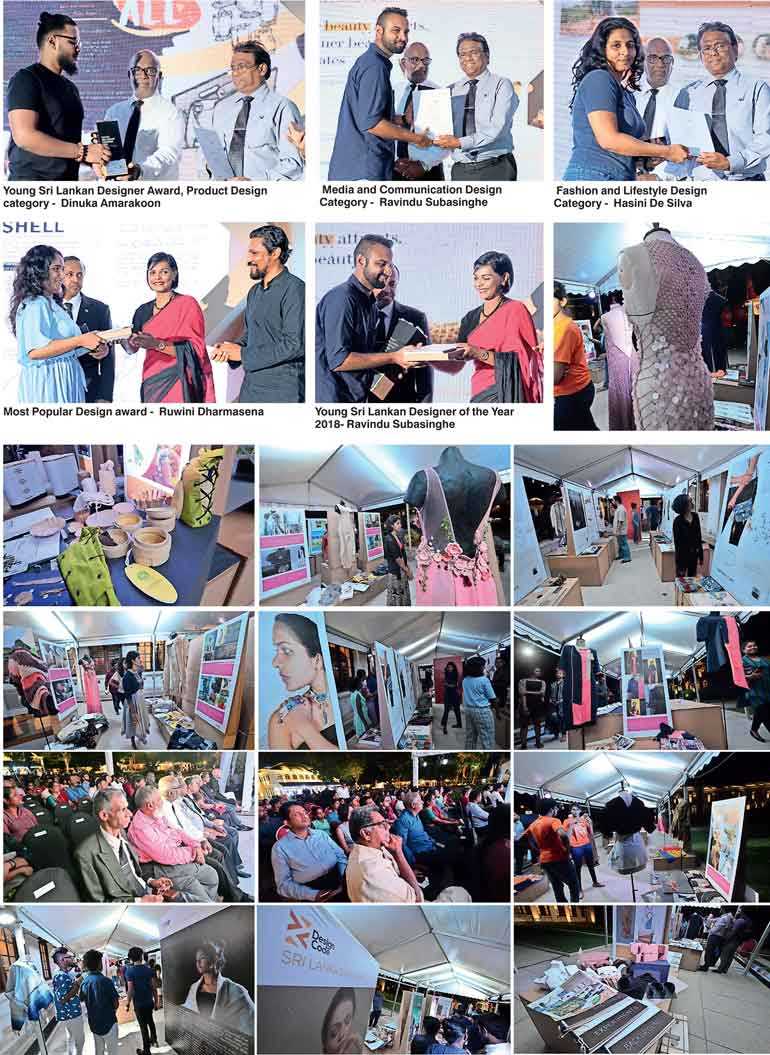 Pix by Shehan Gunasekara