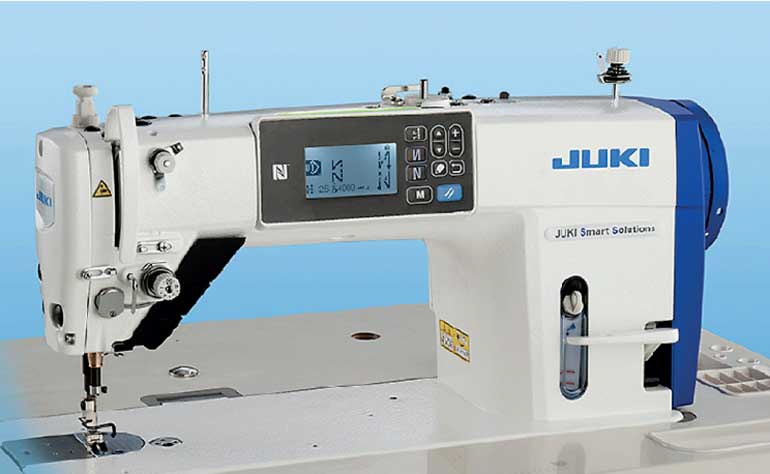 JUKI Production Management Program for the garment industry
JASTECA Institute of Management in collaboration with JK Agencies Ltd. announces its annual program titled 'JUKI Production Management Program for the Garment Industry'. This program is implemented with the support of JUKI Singapore Ltd.

Highlights of this three-day seminar includes introduction of Smart Factory: Productivity improvement, manpower saving, deskilling, pleasant working environment, improvement of quality, and space-saving are achieved using a robot that complements manual work, in addition to large numbers of automatic sewing machines configured to handle two or more processes (mainly digital sewing machines that can respond actively to changes in a sewing item, material, etc.). A system capable of performing high-level factory management is commercialised using IoT and connected devices in a production factory network.

JUKI achieves Smart Factories that meets customer needs by arranging and producing these system components. Smart Factory compromises of Digitised Sewing Machine, Automation and Systematisation.

There will be practical demo of the Digitised Sewing Machines during this program to understand Smart Factory concepts. This program mainly targets industrial engineers and production supervisors who are actively involved in production floor. This seminar mainly emphasises on Industrial Engineering concepts like method of analysing actual production line like process analysis, operation rate/allowance rate, time/motion analysis and production design. The objective of this seminar is to enable the apparel industry to develop skills, knowledge and expertise of their staff to 'increase productivity' which will greatly benefit them and the industry.

Resource person at this program will be the Senior Deputy General Manager of Juki Singapore D.N. Mayur. This three-day program will be held on 5, 6 and 7 December (9 a.m. to 5 p.m.) at the Sasakawa Hall in Colombo 3. Further details could be obtained by contacting via email on jastecaim@gmail.com.