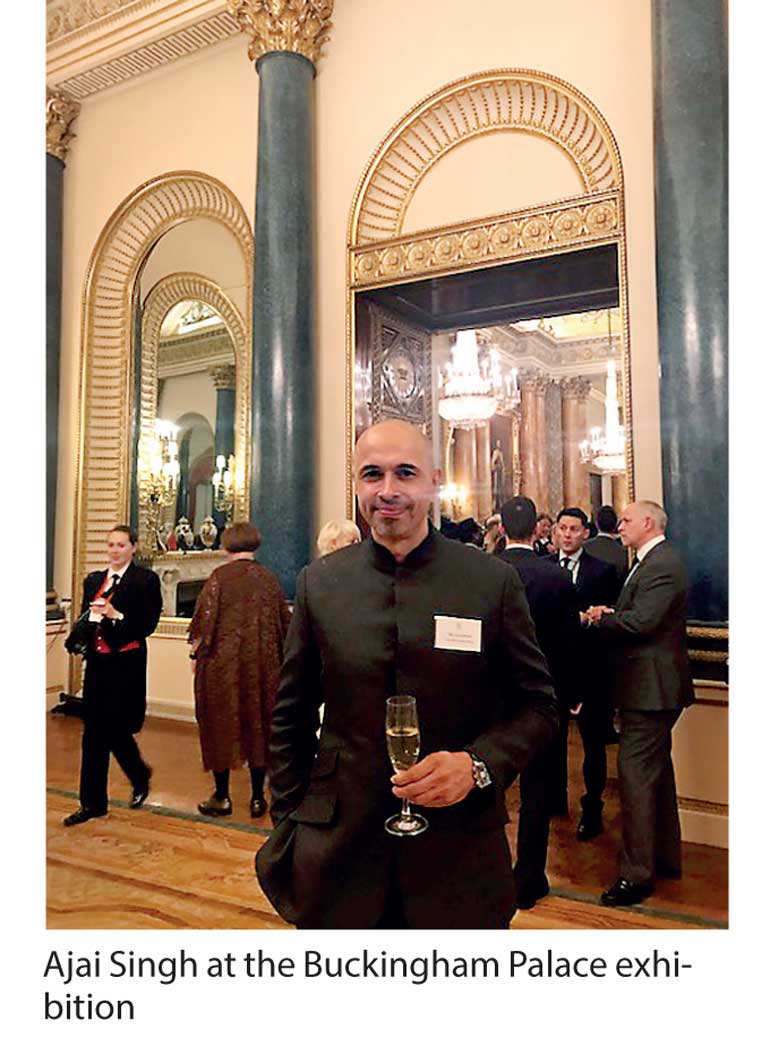 New initiative to reach 52 countries as a potential market
Ajai Vir Singh was appointed as a Council Member of the Commonwealth Fashion Council in London. There are four from Asia and total of eight representing 52 countries.

The Council Members were invited to Buckingham Palace for the unique Commonwealth Fashion Exchange organised by Eco-Age supported by the Commonwealth Fashion Council and the British Fashion Council, where designers from 52 countries showcased their craft and their unique work.

In addition to the above, Duchess of Cambridge Kate Middleton and Countess of Sussex Sophie invited the eight Council Members to a private audience to discuss the activities and the Commonwealth Fashion Council.

This included important people from the British fashion community like Dame Anna Wintour, Editor of US Vogue, and Livia Firth among others. After this meeting they all walked to the exhibition area in the Music hall of the Buckingham Palace.

Showcasing the fashion industry of Sri Lanka and its growth in last 15 years, Ajai Vir Singh also took the Duchess of Cambridge Kate Middleton and Countess of Sussex Sophie through The Responsible Fashion Movement that is launched in Sri Lanka as the Duchess of Cambridge is especially interested in driving sustainable initiatives. This was interesting to her. The Commonwealth Fashion Council is focused on creating a common market among 52 countries of the Commonwealth. This focus is being explored through the Council Members and the potential of collaboration.

A new project 100% made in the Commonwealth was also initiated in London. The Council Members will plan to include more designers to be exposed through this program. All these were launched ahead of CHOGM in London in April this year.