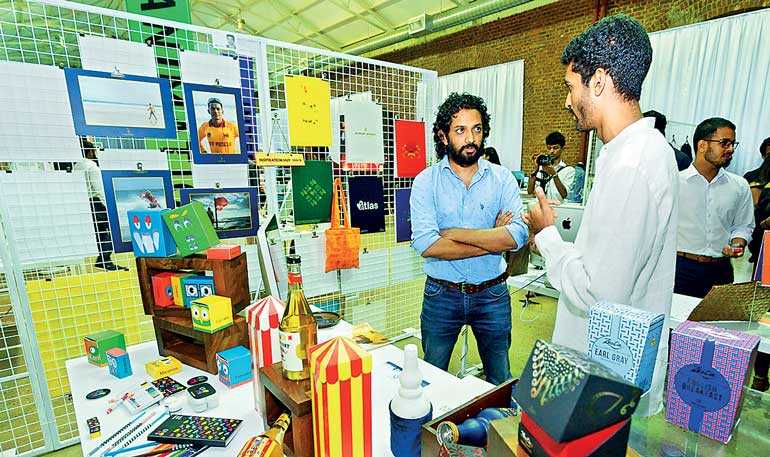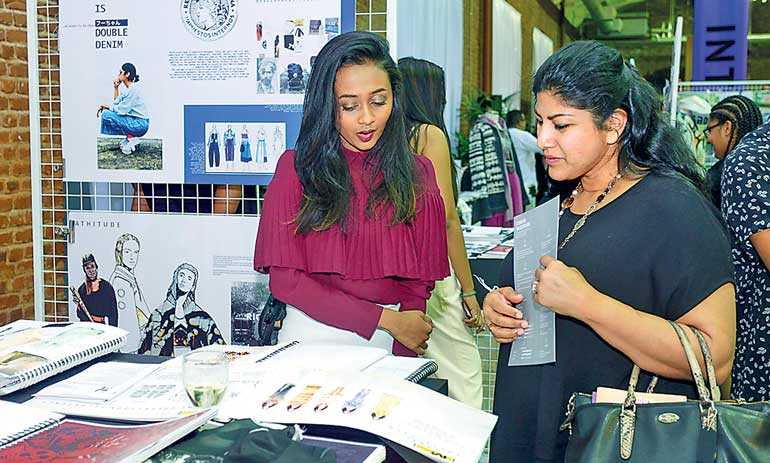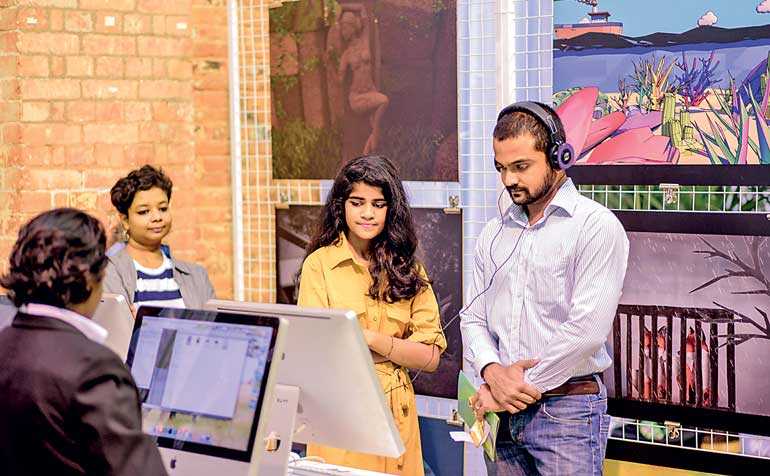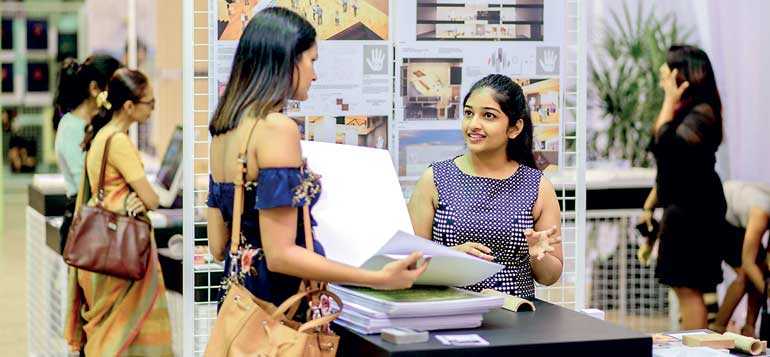 AOD's latest group of graduating design professionals in interior design, visual communication design, motion graphics and animation, fashion and textiles and fashion marketing, will be highlighted as the next generation of creative thinkers and innovators to enrich the Sri Lankan business sector, with open doors to come meet and recruit undiscovered talent, form new collaborations and network with a powerful mix of professionals from business, design and innovation; 9, 10 and 11 November at Trace Expert City, Colombo

Everyone is talking about innovation—a practice and a way of thinking that allows businesses to tap into new opportunities, interesting collaborations and untapped markets. This is where 'design'—the bedrock of commercially relevant innovation—becomes imperative to Sri Lankan business.

Premiering a new generation of design talent that has been educated to meet the demands of the business world, AOD has announced REVEAL Graduate Design Showcase. This exhibition unveils the class of 2018 group of designers graduating from AOD's international degree programs and will be taking place at Sri Lanka Design Festival 2018—the national platform for design and creativity.

The exhibition is open to all Sri Lankan businesses, and AOD has extended an open invitation to companies, brands, entrepreneurs and HR divisions of businesses to come discover an unusual group of young innovators who can think outside the box, reinvent products and approach problems in radically new manners.

In addition to the business world and the general public visiting the event, REVEAL will also have a specifically invited audience representing sectors like tech, interior architecture, construction and real estate, hospitality, tourism, apparel, exports, fashion retail, advertising, branding, publishing, digital media, packaging design, television and film.

With its opportunities to network, recruit and form new collaborations with young design talent, REVEAL Graduate Design Showcase presents businesses and organisations a unique opportunity to source fresh energy to take their work to the next level.

Design is a practice that has been proven to open up new avenues, unlock big ideas and bring in fresh connections between people, products, services, brands and businesses. It can help businesses achieve superior market edge, leapfrog competition and leave a lasting impression in the minds of consumers.

This is exactly the framework within which AOD trains its graduate talent, ensuring that talent is developed parallel to industry needs. This is the main reason why REVEAL Graduate Design Showcase has remained calendered event for most business leaders and HR heads.

Joel Rapp, the Director of Academic Affairs at AOD said that REVEAL is 'the place to discover the hottest design talent in the island'. "Whether you're looking for visual communication designers to rebrand your business with the correct corporate identity or to drive the next campaign to reach your consumer; or an interior designer to transform your corporate space; or even a fashion and apparel designer for your business, AOD's graduate design showcase REVEAL will help you find the right kind of professional," he said.

He also added that the graduate talent presented by AOD at REVEAL have been educated at AOD in Sri Lanka, according to the internationally renowned design curricula of Northumbria University UK, making their understanding of design in par with current global standard carrying enormous potential to add new value to the local industries as they gear up to enter the future. REVEAL will host close to a hundred young professionals and their best works and aims to drive the close relationship between design and business through the exhibition's careful curation.

REVEAL Graduate Design Showcase will be opened with a private viewing cocktail for industry professionals looking to recruit and collaborate with design talent on Friday 9 November 7:30 p.m. If you are a business owner or an HR manager looking for design talent, contact AOD on +94 76 342 7772 or boxoffice@aod.lk.

The exhibition will remain open for the public and the business world throughout 9, 10 and 11 November from 10 a.m. to 6 p.m. at Trace Expert City. For More information call AOD on 11 5867772/3 or log on to www.aod.lk.