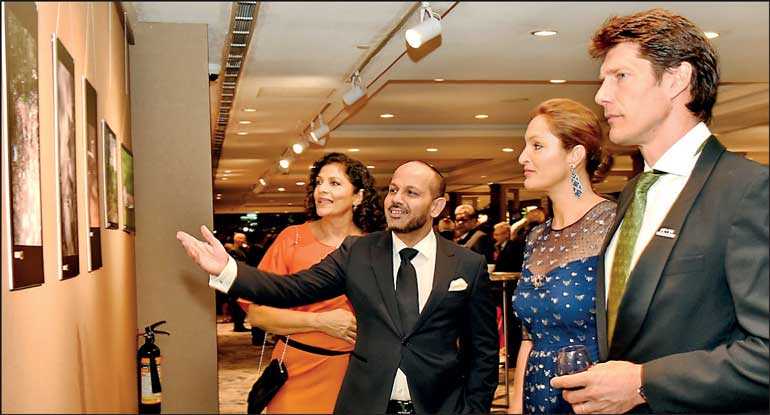 Wijeya Graphics Managing Director Shah Bulathsinhala stressing a point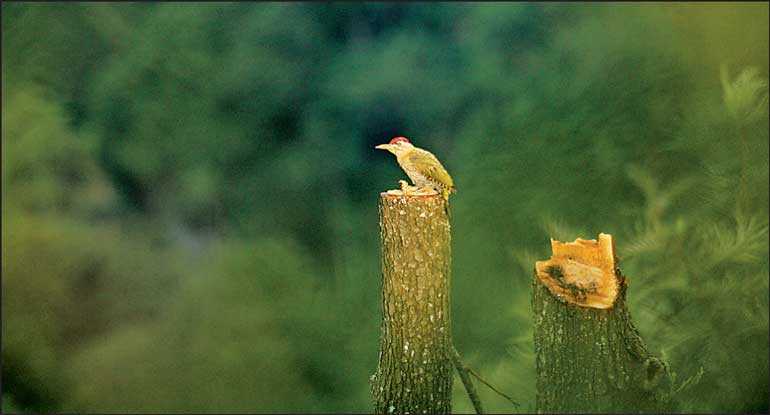 Second Place Professional category - Sudheera Bandara - Destination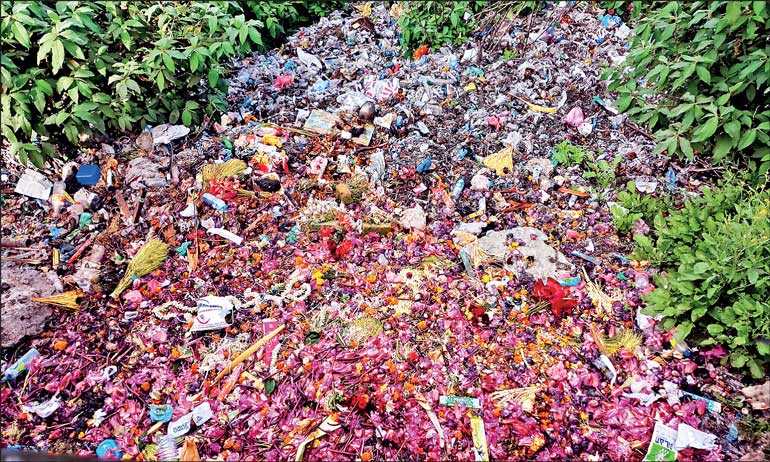 Second Place Mobile category - Lakshani Perera - Atop Sripada
---
The winners of the Conservation Photography Competition 2019, conducted by the Wildlife and Nature Protection Society (WNPS) and supported by Wijeya Graphics and Ranveli Resorts, were announced and rewarded at a gala dinner hosted by WNPS.

The competition attracted over 600 entries and the organisers were pleased with the numbers considering the fact that conservation photography is a new area of wildlife expertise with previously most wildlife photographers concentrating on capturing a pretty picture rather than spreading a message of conservation.

The entries were judged by a panel of renowned conservationists cum photographers L.J. Mendis Wickramasinghe, Rukshan Jayewardene and Lakshitha Karunarathna. The ultimate measure of a successful conservation photograph is in creating a tangible focal point for the advancement of the conservation of a species or habitat.

Conservation photography has become an important medium of engagement and education by perfectly illustrating, even by shock and horror, why there is an urgent need for change, and the bleak future that humanity would face if it did not. Its powerful pictures show how unrestrained human activity and unplanned development impacts the environment, wildlife, wilderness and general health of the planet. If nothing is soon done about it, these may also prove to be the final pictorial records of species that once maintained the vital checks and balances that kept the Earth and its systems in equilibrium. Conservation photography can also show places and instances where humankind has shown foresight and reason to protect the environment and all its creatures so that future generations will have them to marvel at, and benefit from their continued existence.

The financial support given by Wijeya Graphics has been vital to the WNPS in conducting this inaugural 2019 Conservation Photography Competition which it hopes will become an annual event. A major objective of the competition is to attract young photographers in particular to stimulate their minds to the very real dangers posed by the destruction of the habitat of the environment and of all creatures that depended on them.


Results

Winner Mobile category: Sandya Shantharam - Protect forests don't let them burn

Second Place Mobile category: Lakshani Perera – Atop Sripada

Third Place Mobile category: Yasith Manula – Thirst

Winner Professional category: Dumindu Padeniya - Destruction and Addiction

Second Place Professional category: Sudheera Bandara - Destination

Third Place Professional category: Sumith Bandara - Frame on the neck