The Entrepreneurs' Organisation (EO) Sri Lanka, which began as the Young Entrepreneurs' Organisation in the 1980s, is an elite global organisation exclusively comprising entrepreneurs. The organisation helps these entrepreneurs to learn and grow their businesses through peer-to-peer learning, mind-altering experiences and an invaluable network of experts sharing their insights, experiences and know-how.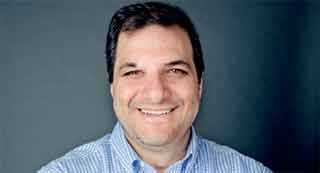 Daniel Marcos
The Sri Lankan chapter of EO was launched in 2017, with 81,736 individuals to-date in its exclusive membership representing a diverse range of industries. The brief presence of the organisation in Sri Lanka has already proved to be an indispensable resource and knowledge pool for its members.

EO Sri Lanka's partner for its latest project was Daniel Marcos. Marcos is the co-founder and CEO of the Growth Institute, a leading online executive education company for C-level executives at fast-growing firms. He began his entrepreneurial journey at the tender age of eight with a business that sold t-shirts, and is today a renowned keynote speaker and CEO coach, with a mission to help one million entrepreneurs by giving them the support and methodologies he wishes he had in his pursuit of being a good leader and successfully scaling companies – a mission similar to that of EO since its inception.

This collaboration brought to life the recently concluded "Scale X", an event designed to help business leaders detect at which stage their company was currently at and formulate a strategy and execution plan to progress to the next stage of growth. The event also intended to help entrepreneurs to evolve into successful CEOs and enable them to improve how they lead and scale the organisation.

Daniel Marcos has achieved the aforementioned objectives by explaining to the attendees the four stages of growth and the characteristics to be identified at each stage, along with its respective needs and challenges. The talk was broken into simple segments, i.e. the four stages of growth, and further into simple yet effective tactical points to ensure the audience had takeaways that were immediately implementable. The attendees obtained a clear understanding of the competencies they needed to master for their respective business by the end of the event. EO Sri Lanka hopes to initiate many more projects in the future with the same objective of providing its members with the resources, knowledge and network needed to run a successful business and grow exponentially.