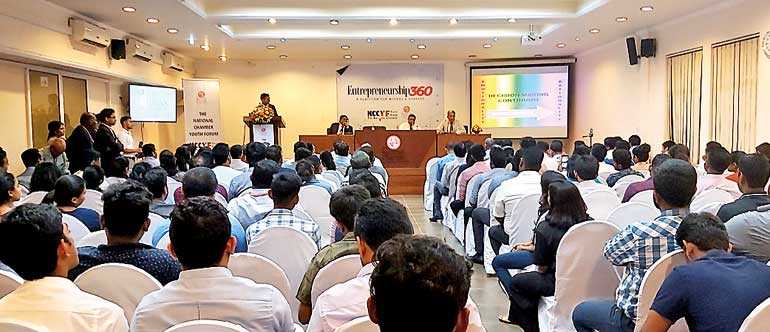 The Youth Forum of the National Chamber of Commerce of Sri Lanka hosted 'Entrepreneurship 360' in Colombo last week; a program designed as a platform for its membership to gain insights on chartering business roadmaps and navigating challenges by connecting with business and civil society leaders.

Last week's forum included Attorney-at-Law, Dr. Asanga Gunawansa, Rakhil Hidaramani from the Hirdaramani Group and reputed Educator and former Deputy Director of Intelligence Dr. Ajith Colonne.

During the discourse, the membership of the National Chamber's Youth Forum posed numerous questions to the panel, whilst Dr. Colonne made a brief presentation on the Rational Decision Making to participants.

Responding to questions, Colonne asserted that big business opportunities rise during times of chaos despite uncertainties and the right decision must be made. He advised millennials to look at five-year periods when looking at career decisions, reminding that overcoming obstacles and taking higher responsibility would help them mature faster.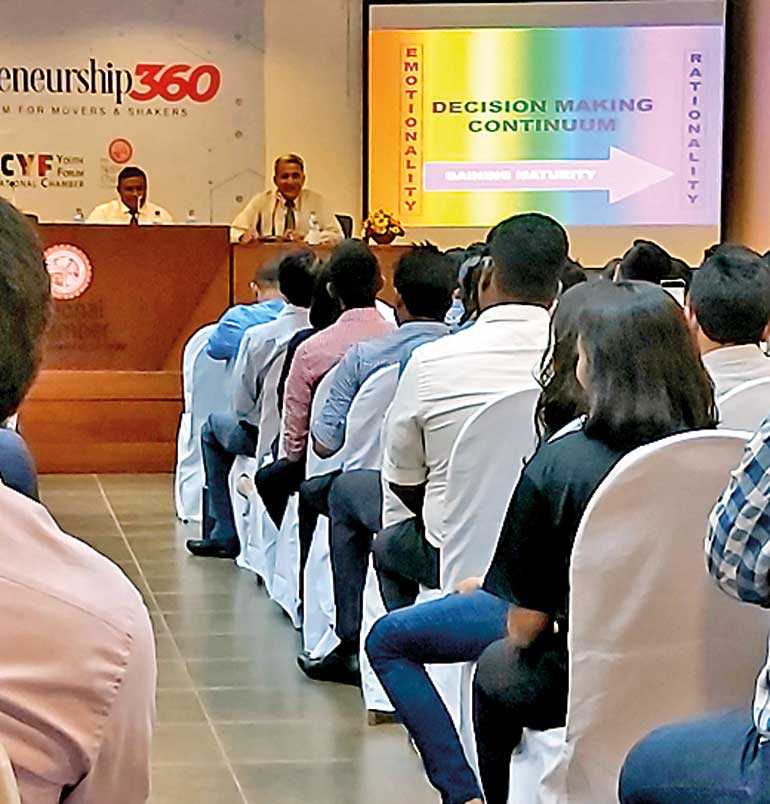 Fielding some political questions, Colonne remarked that Rohan Pallewatta saw a vacuum for a new political party in the country and made an early announcement of his intentions, but has a lot of stiff new competition. Explaining his own involvement with the National People's Movement, Colonne said he wanted to set the precedence for people to start thinking differently.

"Unfortunately, as I opened up the path, what they should have done is they should have cleared the road and paved it. The party should have been brought to the limelight, instead they went in search of the vehicle they will take on that road. That's a fatal mistake. So, we will be back to traditional politics in the next election."

He added that new leaders must be given reasonable time to see how many right decisions are made on behalf of the country and even a company. This includes the extent to which how much of other people's ideas and views is he willing to accommodate. For a president of country, this is usually a period of two years, he stated, before counter forces will emerge if performance is found to be unsatisfactory.