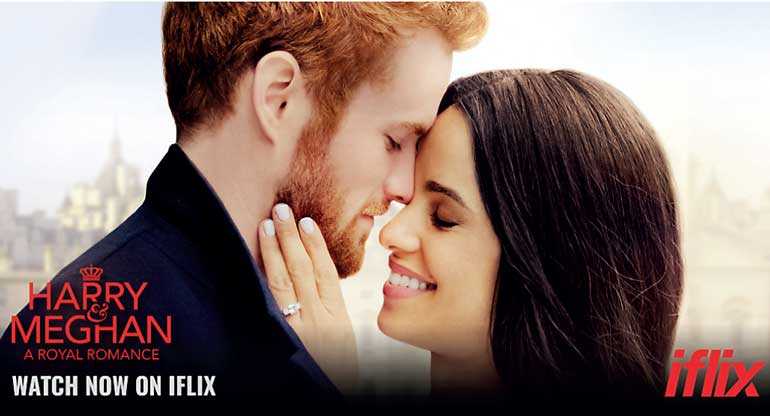 For those of us who still can't stop talking about the Royal Wedding
iflix, the world's leading entertainment service for emerging markets, is thrilled to announce a new dramatic biography from Lifetime – straight from the UK, 'Harry & Meghan: A Royal Romance', is now available to stream or download on the platform. Still have Royal fever? Can't seem to get enough of last month's Royal Wedding? Looking for a way to relive the romance? Following last month's Royal Wedding, one of the most talked about events of the year, everyone in Sri Lanka can revisit the romantic tale of how it all started with Prince Harry and Meghan Markle on the device of their choice… wherever, whenever.

Chronicling the courtship and love story between a beloved prince and his new fiancée before they became the Duke and Duchess of Sussex, the film, 'Harry & Meghan: A Royal Romance', examines the history of Prince Harry (Murray Fraser) and Meghan Markle (Parisa Fitz-Henley) from the moment they met after being set up by friends, through their initial courtship when they were able to keep their romance under wraps, and ultimately the intense global media attention surrounding their relationship and Meghan's life as an American actress.