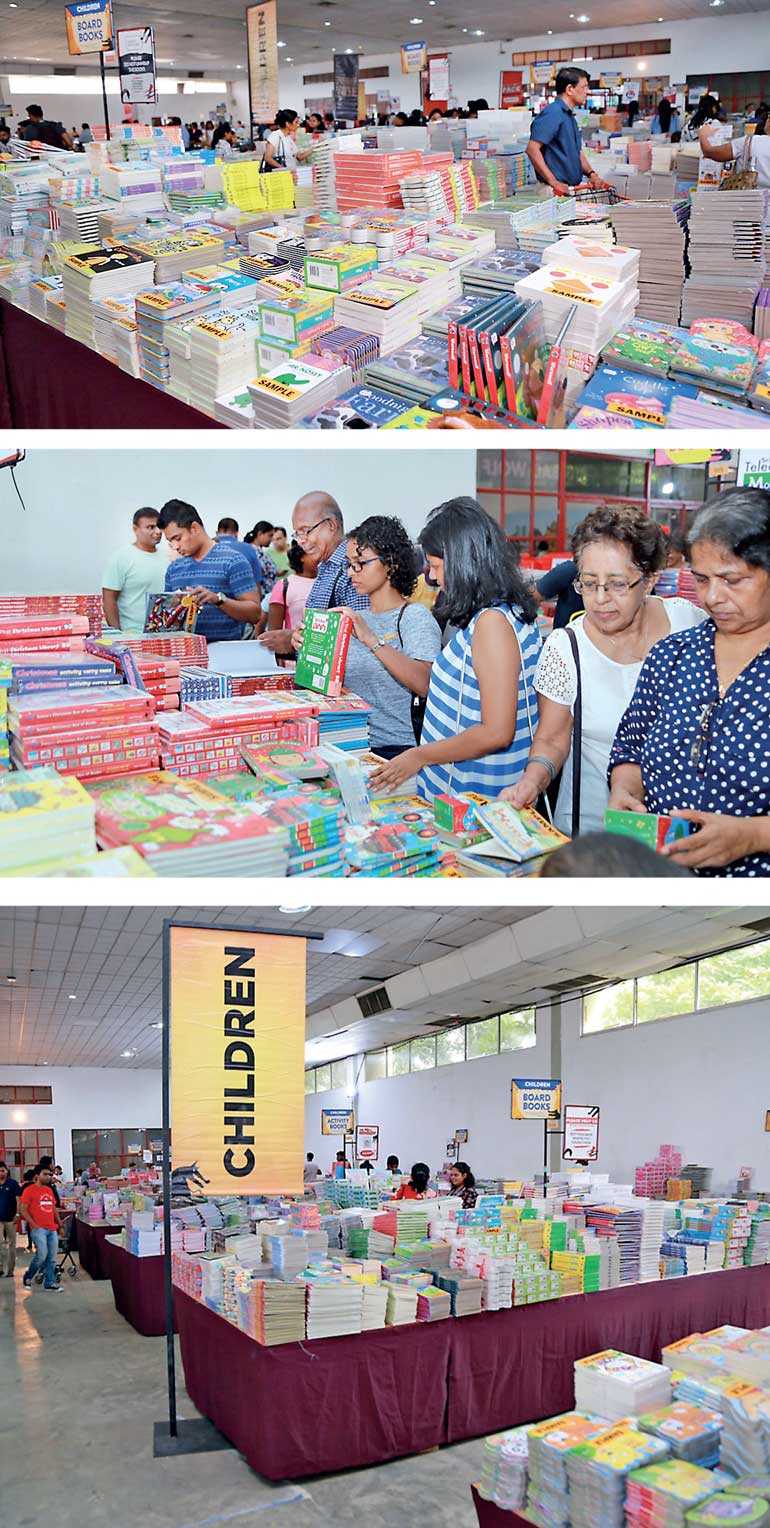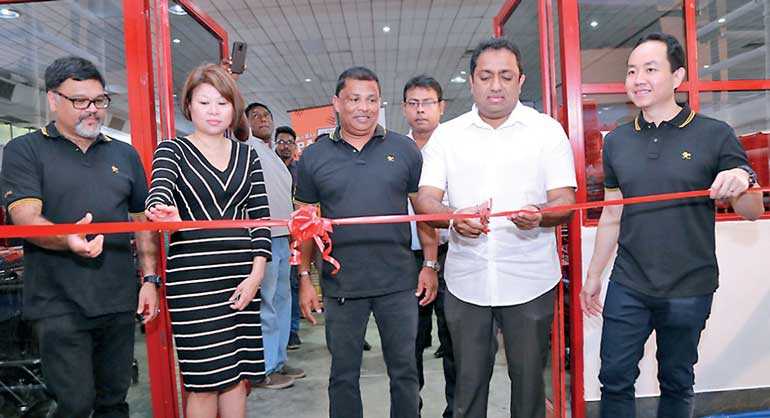 The Big Bad Wolf Book Sale 2018 officially inaugurated by Chief Guest Minister of Education Akila Viraj Kariyawasam, flanked by Founders and Managing Directors of Big Bad Wolf Books, Andrew Yap and Jacqueline Ng, Big Bad Wolf Books Malaysian Partner Dipak Madhavan and ProRead Lanka Director Nishan Wisalathanthri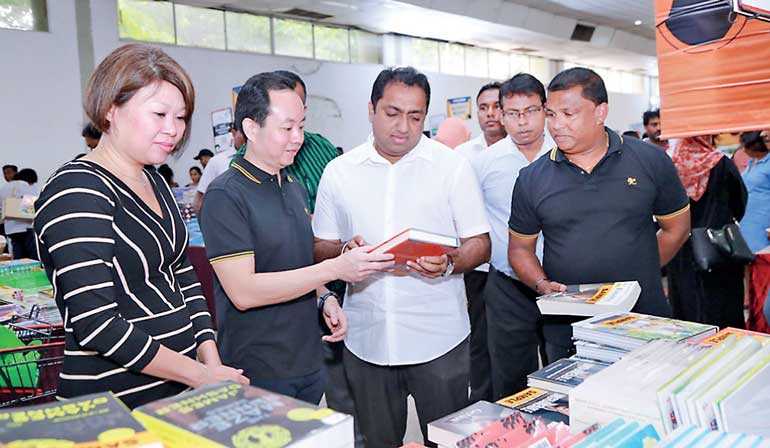 The Big Bad Wolf Book Sale 2018 was officially inaugurated yesterday by Chief Guest Minister of Education Akila Viraj Kariyawasam, alongside Founders and Managing Directors of Big Bad Wolf Books, Andrew Yap and Jacqueline Ng.

Together with them were Dipak Madhavan, Malaysian Partner of Big Bad Wolf Books and Nishan Wisalathanthri, Director of ProRead Lanka Ltd.

The Big Bad Wolf Book Sale 2018 is being held at the Sri Lanka Exhibition and Convention Centre (SLECC) from 28 June to 8 July for 24 hours, nonstop. The sale commences at 10 a.m. today, 28 June, and will end at 11:59 p.m. on 8 July. Entry to the sale is absolutely free.

"The 24-hour book sale concept is to allow all those who are travelling from outskirts of Colombo and those who are working late to still come and get their reading needs at any time of the day that is most convenient to them. Customers can enjoy 255 hours of non-stop book browsing and get their hands on various types of books," shared Madhavan.

This year, The Big Bad Wolf Sale is supported by the Ministry of Education of Sri Lanka. The partners of the Sale are Bank of Ceylon – the official banking partner, Mobitel – the official telco partner, and the sale is powered by The Capital Maharaja Organisation Ltd.

Based on last year's feedback, the sale has returned to Sri Lanka bigger and better this year. Book lovers will be able to find a wider variety of fiction books such as romance, thriller, science fiction, literature, and more. There will also be best-sellers and books by popular authors to pick from.

Indulge into a diverse selection of non-fiction books, arts and design, business, biographies, cookbooks, coffee table books and more. Parents can expect an extensive collection of children's books, including bedtime stories, colouring and activity books, educational books and interactive books, all at bargain prices. All books at The Big Bad Wolf Book Sale are brand new, quality English books.

Wasalathanthri said, "The aim of a book sale of this scale and nature is to make good books available at an affordable price and to contribute towards the rising readership numbers by increasing awareness on the value of quality English books that can help improve English literacy among Sri Lankans."

This year The Big Bad Wolf will also be donating books to communities in need through their Red Readerhood programme, supporting The Capital Maharaja Organisation's Gammadda initiative. Customers can participate in this worthy initiative by purchasing selected books at the Red Readerhood section and donating them at the same place.

Book lovers will also stand a chance to nab limited edition books, exclusive Big Bad Wolf t-shirts and collector's items at the Sale. Starting this year, customers can also opt to purchase limited edition reusable Big bad Wolf cloth bags.

Hungry readers can enjoy a variety of meals and snacks at the 24-hour food court that is powered by uPay and organised by Hisham Cader of The Sandwich Factory. uPay is known to provide simplified lifestyle payments solution so visitors can opt for a cashless payment option as well. Among participating vendors this year are Pizza Hut, Elephant House/Keells Krest, and Akbar Tea.

For those who are keen to get further discounts on selected titles, sign-up to be a Wolf Pack member here: https://www.bigbadwolfbooks.com/lk/register/english

Stay tuned to book highlights and more announcements on The Big Bad Wolf Sale via social media.