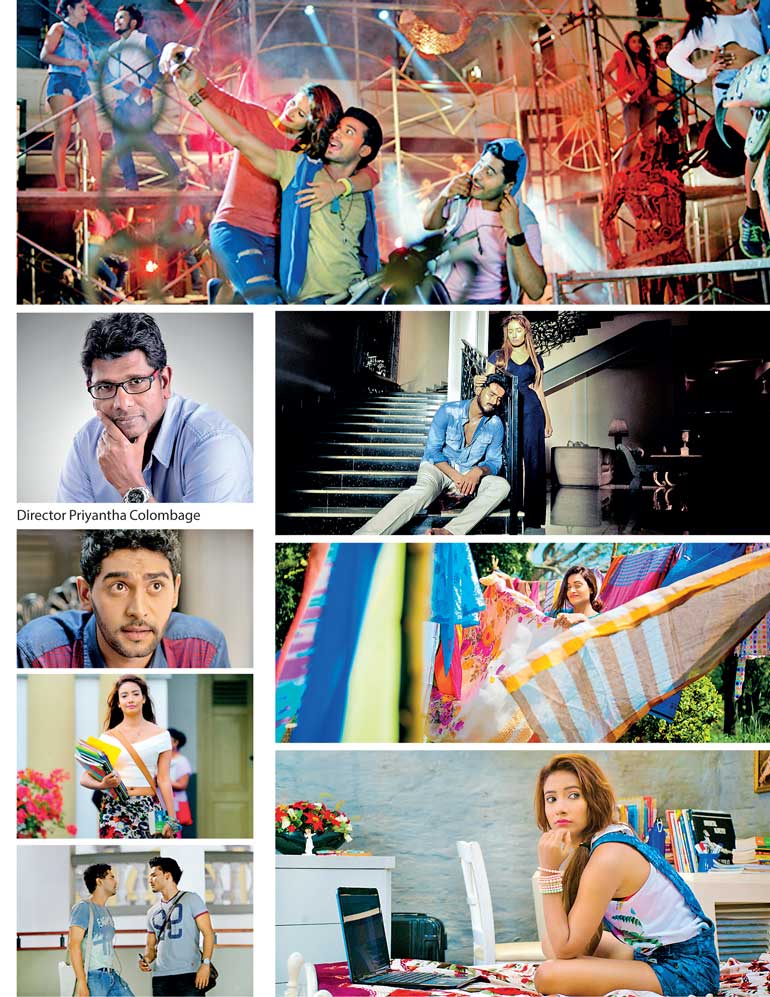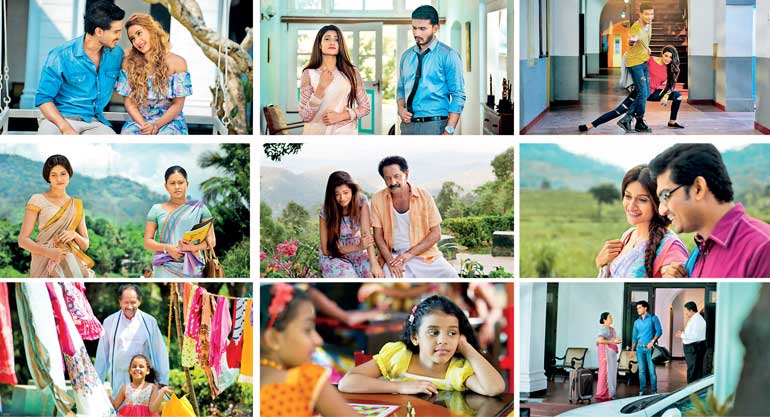 Popular TV channel Swarnavahini and EAP Films will release a groundbreaking movie 'Dedunu Akase' (Mirror of Life) on 12 October in EAP Cinemas.

The film is directed by talented Priyantha Colombage and produced by Swarnavahini, EAP Films and Creative Force.

Dédunu Akasé unfolds as a very sensitive love story between three people and the film's cast includes some of the bright young as well as veteran starts including Hemal Ranasinghe, Tina Shanell Fernando, Chulakshi Ranathunga, Saheli Sadithma, Jayalath Manorathne, Sriyani Amarasena, Priyankara Ratnayake, Mike Fernando, Kumara Jayakantha and Dasun De Silva.

As per the film, Samudra and Vihangi are two young and beautiful students in a higher educational institution studying together. Samdura is the youngest son of a high-class, wealthy family. He is a very playful and fun-loving young lad. Vihangi is the daughter of a male teacher in traditional dancing and she is his world since he had sacrificed his entire life for her ever since her mother passed away. Vihangi and Samudra are studying dancing and aesthetic subjects and both are very bright students involved in learning Western and Traditional Dancing very well.

Their final few weeks are spent on getting ready for the inter-higher educational competition. During practices, one member of their dancing troupe injures herself and she was asked to keep away from dancing for few months. The troupe is now facing an issue.

In the meantime, Vihangi accidently sees her room-mate, Pavani dancing like a professional. She introduces Pavani to her dancing troupe to replace the injured member and though Pavani was one year younger, the teacher takes her in. Samudra opposes to this decision saying that it is unfair for the students of his year. But, Pavani was finally chosen when Vihangi intervened.

Vihangi was in love with Samdura and he is her best friend too. Samdura also treats her as his best friend but has not expressed his love to her as he was aware that this will not be a suitable match according to his family background. But, Vihangi cannot love anyone else. Also,Samudra likes Pavani as he has not noticed the love of Vihangi for him. Though both of them had gone on their own ways, after obtaining their higher education, Vihangi decides to stay single with her love towards Samudra in her heart. They cross their paths once again after eight years and this impacts all of their lives to a greater extent.

The film's script was written by Tharaka Herath Damunumulla and Priyantha Colombage. Music is by Udara Samaraweera. It also has several melodious songs written by Upul Shantha Sannasgala, Nandana Wickramage and Priyantha Colombage and sung by Chitral Somapala, Kushani Sandarekha, Uresha Ravihari, Mihindu Ariyaratne, Sanuka Wickramasinghe, Udesh Indula and Nadeemal Perera.

Art Director is Mangala Fernando and Costume Designer is Janaka Ullandupitiya.