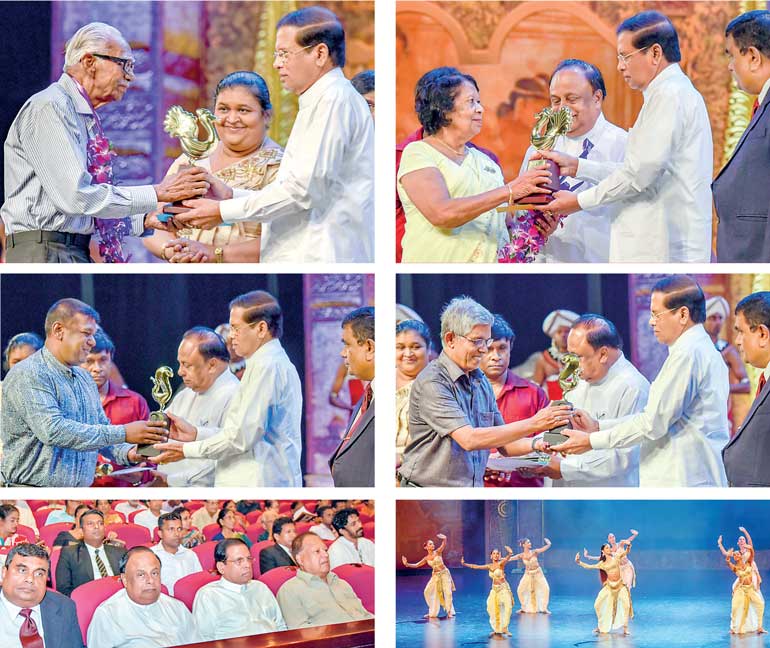 The State Literary Awards Ceremony, an occasion to give due accolade to the literati who enrich the field of literature in Sri Lanka with their creations, was held under the patronage of President Maithripala Sirisena at the Nelum Pokuna Theatre last week.

Ariya Rajakaruna, Neervai Ponnaiyan and Jean Arasanayagam were presented with the 'Sahityaratna' life time award for their invaluable service towards the advancement of the literature field of Sri Lanka in Sinhala, Tamil and English languages, by the President.

Many authors received awards at this ceremony for their great contribution for the advancement of the literature in the year 2016.

Department of Cultural Affairs Director Anusha Gokula Fernando presented the special literature volume published in parallel to the State Literary Awards and the books which won the state literary awards, to the President.

Minister S.B. Nawinna, Secretary to the Ministry of Cultural Affairs D. Swarnapala and artistes participated on this occasion.
Minister Dr. Sarath Amunugama receives award at 2017 State Literary Awards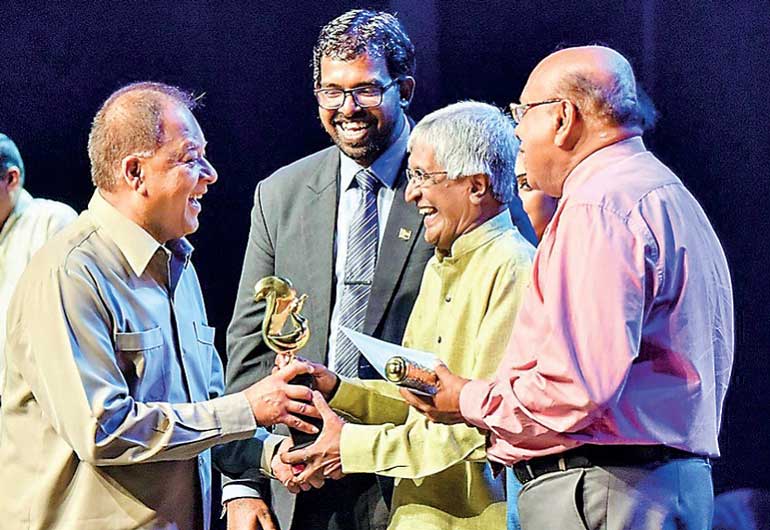 Minister Dr. Amunugama received an award at the 2017 State Literary Awards for his highly acclaimed recent book "Lion's Roar", which is based on the life and times of Anagarika Dharmapala. He received this award under the award category of special work written in English. Here Dr. Amunugama is seen receiving the award. Dr. Amunugama is an accomplished writer, critic, lyric writer and poet. He has produced the anthology 'Hada thula aasaa' and is the author of several other prestigious works such as 'Maname mathakwee', 'Sanskrutiya, Samaajaya haa Parisaraya' and 'Anthima Satana'. He is a researcher and a litterateur who has contributed over the decades to local and foreign journals and research publications.