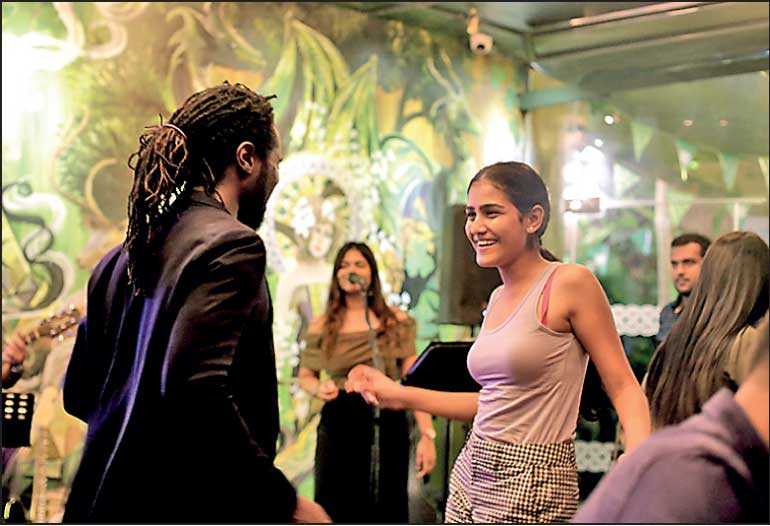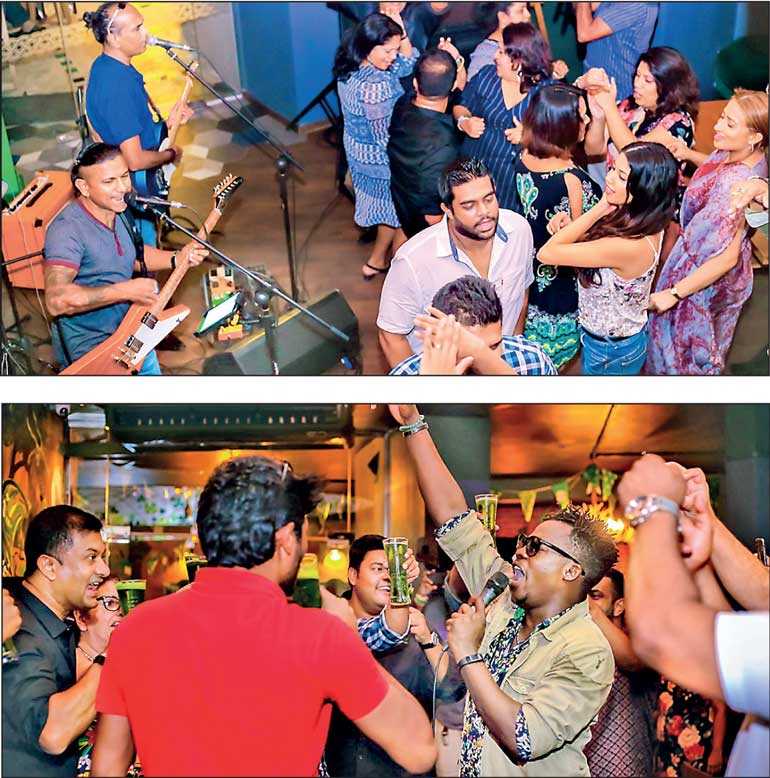 ---
Although it is unfamiliar to the majority of Sri Lankans, 17 March is somewhat of a global significance. If one is to question why, then the answer would be that it is St. Patrick's Day!

Every year, 17 March is universally celebrated as the Feast of St. Patrick's Day, the death of the foremost Patron Saint of Ireland who ministered the dawn of Christianity in Ireland. Known to be a global commemoration of Irish culture, featuring public parades, festivals and the wearing of green attire or shamrocks, it is a 3-day festival full or vibrancy and camaraderie.

On 14-17 March, St. Patrick's Day was impressively celebrated for the very first time in Sri Lanka at the lushly elegant Irish inspired Four Leafed Clover Restaurant situated in Havelock Road. This unique experience spanned for four days, and as they passed by the celebration only got bigger. The ambiance of the bistro was the best part of the occasion, and certainly complimented the iconic day with its green clover-based wall arts, warm lighting radiated by the Edison bulbs, and with eye-catching St. Patrick's Day-themed deco. The best part is you can still head up to the Four Leafed Clover and enjoy this feast in case you missed it!

For those of you who haven't dined at the Four Leafed Clover, their menu is exceptionally palatable for Irish foodies and during the St. Patrick's Day celebration it was no exception. The array of mouth-watering dishes consisted of beer-battered Fish & Chips, Patrick's Egg Boat, Garlic Spare Ribs, Beer Pies and many more delectables. They also had a variety of beverages ranging from wines, spirits and cocktails, with a collection of international beers. The highlight of the event was the fresh green beer. It was the star of the night, and was enjoyed by many at the fiesta.

Food and ambiance weren't the only delightful elements at this funfair, music was the next biggest thing! Reputed and trending bands such as Freeze, Funky Loops, Wild Fire, and Echo exploded on all four days and offered an unforgettable experience. As icing on the cake, beer drinking games and many more surprises were offered too.

It was an unexpected and delightful uproar of St. Patrick's Day at the Four Leafed Clover and everyone who witnessed the celebration praised and indulged every moment they spent. This is surely an assurance to magnify this iconic day in a much larger scale for the next year.