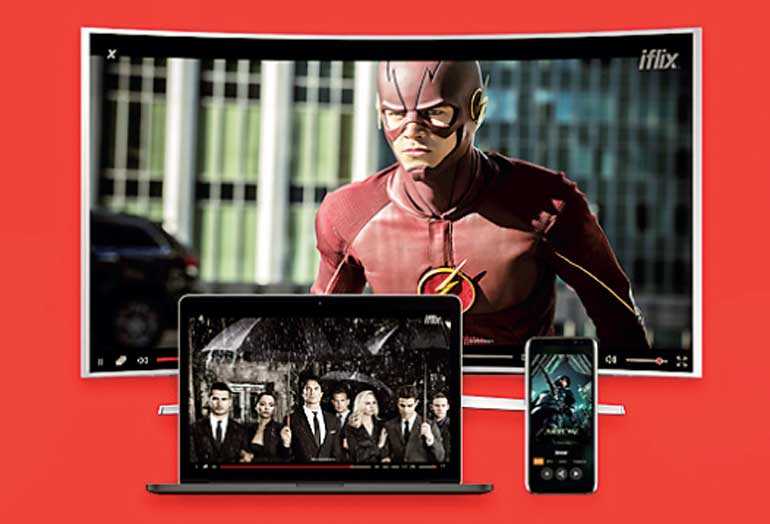 Productivity be damned! We've rounded up the most binge-worthy TV series in Sri Lanka you should stream or download right now on iflix's engaging, easy-to-navigate interface. Here's what's got us hooked:

Flash

Want super speed? Most of us would abuse such a superpower, but Barry's a bit more altruistic. Instead of using his speed to impress his friends, he becomes Central City's prime protector – a man determined to help the helpless, bring the guilty to justice and clean up the city's streets in ... well, a flash.

Vampire Diaries

A captivating female protagonist drawn to the mysterious allure of a centuries-old vampire who is doing his best to live peacefully among his peers, two brothers waging a war over the souls of a small Virginia town and the constant twisting of necks and seemingly never-ending love triangle (like seriously, make up your mind already!) have given us something to sink our teeth into.

Arrow

A billionaire playboy returns home after being stranded on a hostile island to fight crime and corruption as a secret vigilante – with a bow and arrow! Oliver Queen, together with the rest of Team Arrow, works to right the wrongs of his family and restore the city to its former glory. What's not to love?

The 100

Fast-forward to the future - a nuclear war results in an apocalypse that destroys all civilisations on Earth. 97 years later, the survivors on a space ark can do little but watch as they slowly run out of resources. Their solution? Send 100 juvenile prisoners as human guinea pigs to test out the habitability of their now-annihilated planet with the fate of humanity resting on their young shoulders as they venture out into the terrifying unknown.

Merlin

The legendary wise wizard Merlin wasn't born that way – he was young and inexperienced once, just like all of us. We're invested in his journey as he discovers his powers and tries to master his magical gift. As squire to the noble but impudent crown prince Arthur, the two must set aside their differences when King Uther Pendragon sparks the Great Purge by outlawing the use of all magic.

Now available to over one billion consumers throughout Asia, the Middle East and Africa, iflix has established itself as the clear market leader in video streaming. Offering consumers a vast library of top Hollywood, regional and local TV shows and movies, including many first run exclusives and award-winning programs, each subscription allows users to access the service on up to five devices, including phones, laptops, tablets and television sets.

About iflix

iflix is the world's leading entertainment service for emerging markets, offering users unlimited access to thousands of TV shows, movies and more. With a vast selection of everyone's favourite comedies, dramas, K-dramas, Turkish dramas, Bollywood, Nollywood, cartoons, movies, live sports and more from Hollywood, the UK, Asia, the Middle East and Africa, iflix places the entertainment people want at their fingertips to either stream or download. For one low monthly fee, iflix subscribers can stream their favourite shows and movies on any of their devices, wherever, whenever.

For new subscribers, iflix offers a complimentary one-month trial with full access to its service, features and content. Dialog customers exclusively receive 3 months unlimited access to iflix's world-class service, sponsored by Dialog, as well as 2GB iflix free data monthly to watch TV series and movies. Go to www.iflix.com or download the app from Google Play or the App Store to create your account.

Let's play.