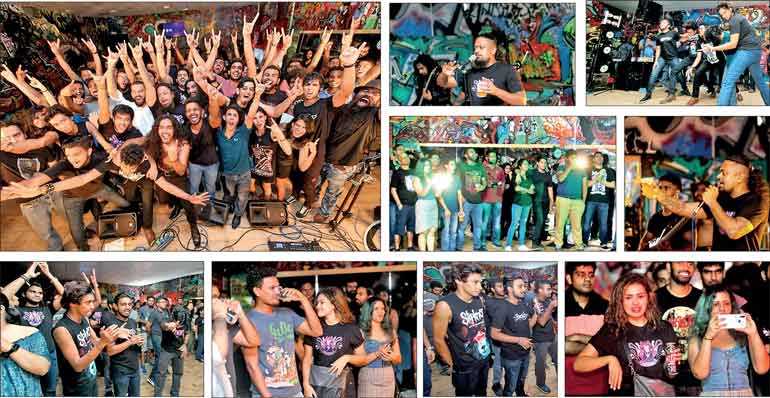 ---
Sri Lanka's heavy metal icon, Stigmata, rocked its way into the band's 19th year in music at the anniversary concert held on Saturday 6 March at The Atelier: House of Performing Arts.

Celebrating its 19th birthday, Stigmata put on yet another swashbuckling show to remember for fans who filled The Atelier, dishing out the very best of original Sri Lankan heavy metal. Over 200 revellers at this exclusive event were 'stigmatised' by Suresh De Silva and his band, who paid tribute to band members past and present and the numerous fans both here and abroad that have helped pave its path to success.

Stigmata was back in its familiar element dishing out unforgettable and an exciting repertoire of eclectic, unplugged and heavy sets, featuring popular tracks that have won the band global acclaim. The band took on the global stage last year when it was invited to submit its hit track 'Heavy is the Head that Wears the Crown' to the Asian Music Awards. Stigmata has produced over four full length albums, and are looking to widen its repertoire of tracks and entertainment.

Stigmata's 19th Anniversary Concert was held together with the event's official media partners, and Ryder's Tattoo edition and Lion were available on site. Stigmata has enjoyed the Lion's share of the Sri Lankan heavy metal scene due to its enigmatic performances and constant emphasis on breaking boundaries and "doing it their way".

The band's albums have received international acclaim often been selected by Webzines as a Top 10 Album of the Year. Stigmata notably also is the only local metal act to be featured twice on the Discovery Channel and also on BBC Radio as a vital part of the country's musical backdrop of originality and creativity.