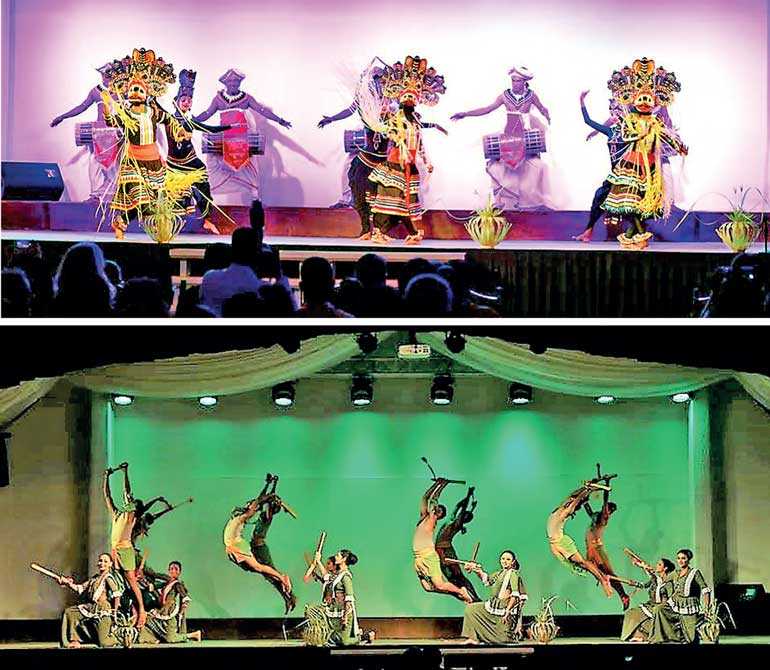 Sri Lanka's first ever dedicated performing arts theatre for cultural entertainment for tourists, gears up to kick-start an exquisite musical and dance celebration of Sri Lanka's rich cultural heritage commencing from 1 August.

Tourist arrivals to Sri Lanka reached an all-time high of 2.1 million visitors in 2017 according to the latest data released by the Sri Lanka Tourism Development Authority. Evidently, the majority of tourists visit Sri Lanka for pleasure and the MICE (Meetings, Incentives, Conventions, Events) market contributes to less that 0.8% of the arrivals as per 2016 Annual statistical report of Sri Lanka Tourism Development Authority. This has provided an opportunity to enhance a niche experience segment related to the MICE market in Sri Lanka focused on closing the gap of limited entertainment activities in Colombo and urban areas to occupy the leisure time of MICE-related visitors in turn boosting tourism in this segment.

Sri Dharanee Performing Arts Theatre, inaugurated earlier this year, is well placed to create a memorable experience to the tourists rooted in social and cultural heritage of Sri Lanka ensuring a meaningful visitor experience. Sri Dharanee Performing Arts Theatre provides a platform for local artistes to perform and portray Sri Lanka's rich culture, history and traditions to foreign visitors. The quality of facilities with over 525 well-appointed seats with air conditioning and interior elegance coupled with the charm and scenic beauty of the historic Diyawanna Oya, the Waters' Edge recreational complex, restaurants and adjacent shopping attractions, Sri Dharanee Performance Theatre will help create a tourism enclave in close proximity to Colombo providing added touristic value.

A vibrant line up of cultural entertainment will commence from 1 August with one-hour shows every evening from starting from 6 p.m. to 7 p.m. every Wednesday, Friday and Saturday showcasing high quality performances of traditional and authentic Sri Lankan dance forms. In addition, the Sri Dharanee Performing Arts Theatre will conduct shows on a scheduled basis to accommodate other MICE tourism requirements including attractive options of food and beverages.

Supporting the Government's vision to add value to the tourism portfolio of our country, Sri Dharanee Performing Arts Theatre, Sri Lanka's first ever dedicated performance arts centre for tourists, managed by Green Leaves Entertainment Ltd. is a milestone private public joint venture projecting required traditional Sri Lankan entertainment.