| | |
| --- | --- |
| | |
| Shehan Karunatilake | Arun Welandawe Prematilleke |
Gill Caldicott (Director, British Council Sri Lanka),

Chair of the Gratiaen Prize Judges

Zeneefa Zaneer
---
The shortlist has been announced for the Gratiaen Prize 2018. The Gratiaen Prize is awarded each year to the best submitted creative work in English, written by a Sri Lankan writer resident in Sri Lanka. Both published works and unpublished manuscripts are accepted as submissions to the Prize, founded by Michael Ondaatje.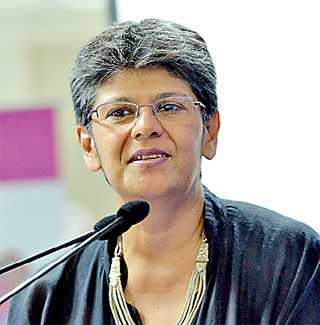 Professor Neloufer de Mel, Chairperson of Gratiaen Trust


The shortlist announcement took place on Monday 8 April, hosted by the British Council, as this event has been since the inception of the Prize. Authors learn of their selection at the event, where selected passages of their submissions are read to the audience. The shortlisted works and authors for the Gratiaen Prize 2018, in alphabetical order of surnames, are:

1. Chats with the Dead – Shehan Karunatilake (manuscript, novel)

2. Youthful Escapades – Upali Mahaliyana (manuscript, novel)

3. The One Who Loves You So – Arun Welandawe-Prematilleke (playscript)

4. They Failed to Kill Her – Zeneefa Zaneer (manuscript, novel)

The judges for the Gratiaen Prize 2018 are: Gill Caldicott, Director, British Council, Sri Lanka (chair) who has taught English literature and is a strong promoter of literature in general; Ramya Jirasinghe, creative writer and researcher; and Andi Schubert, university academic and social researcher.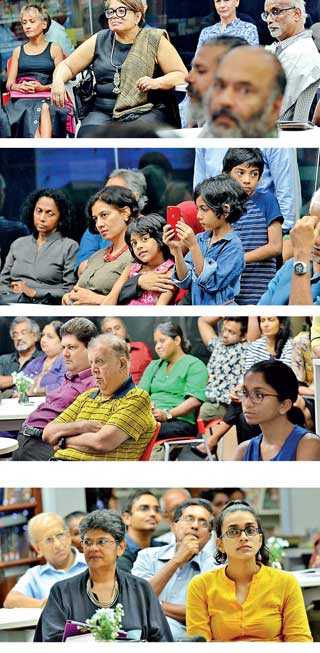 This year the Gratiaen Trust which administers the prize is also awarding the H.A.I. Goonetileke Prize for Translations. The judges for the H.A.I. Goonetileke Prize 2018-19 are Sumathy Sivamohan (chair), film maker and academic; Saumya Liyanage, dramatist, actor and academic; Charulatha Thewarathanthri, writer; and Esther Surenthiraraj, university academic.


The winner of The Gratiaen Prize 2018 and the H.A.I. Goonetileke Prize for Translations 2018-19 will be announced at a final awards ceremony, sponsored by Sarasavi Bookshop Ltd., on 9 June.

Given the strong line-up of submissions this year for the Gratiaen Prize, a long list of eight writers was announced, and a discussion with these writers, moderated by Ruhanie Perera, took place before the short list was announced. Readings of excerpts from the shortlisted works followed, and thereafter, a reception hosted by the British Council, Sri Lanka.

For more information on the judges, the prize, and past winners please visit www.gratiaen.com

For the judges' citation and other queries please contact gratiaentrust@gmail.com.

Pix by Shehan Gunasekara