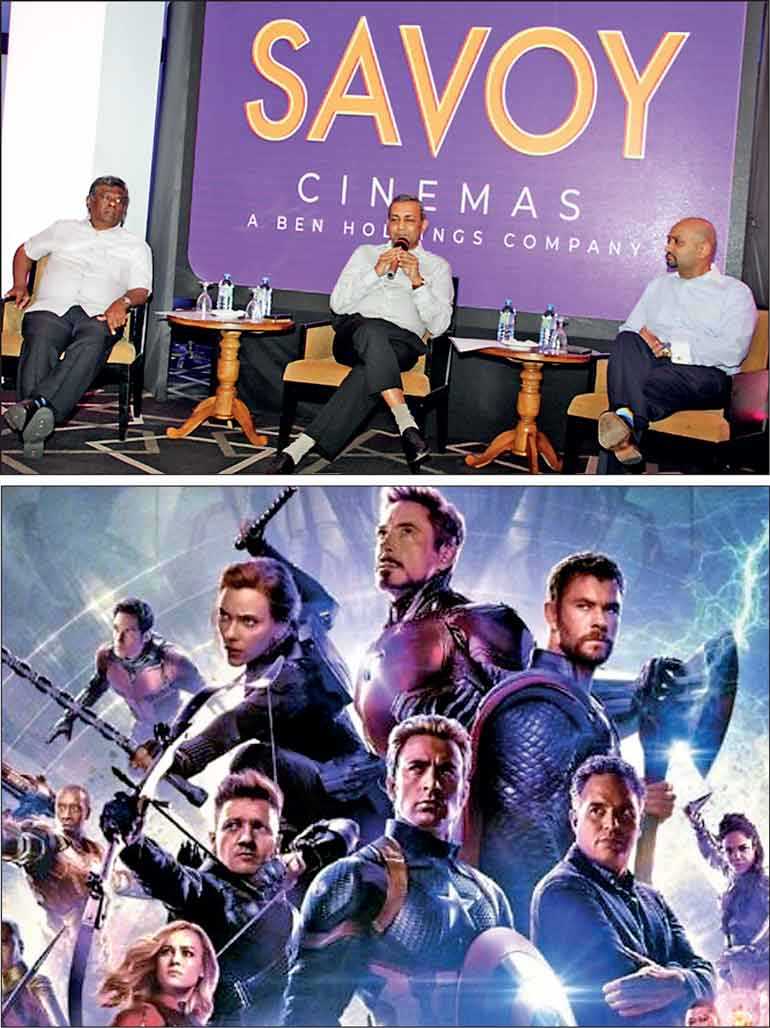 ---
Savoy Cinemas, a Ben Holdings company, premiered the much-anticipated Marvel's thriller Avengers: Endgame on 26th April at their premier 3D cinema; Savoy Wellawatta.

This premiere coincided with the global launch of the movie, and quite fittingly as well, because it is only Savoy Cinemas who have the exclusive rights to distribute all Marvel movies in Sri Lanka.

Coinciding with the Avengers Premier, Savoy Cinemas will showcase their state-of-the-art Dolby Atmos sound system for the very first time ever in Sri Lanka. Savoy Premier Wellawatta is the only cinema in the region to be equipped with this high-tech sound system comprising of hundreds of speakers to create a one-of-a-kind true to life experience for the cinematic audience.

In another first, and memorable record in Sri Lanka's film industry, 6,000 tickets were sold within a matter of six hours when the Avengers: End Game tickets went on sale in Sri Lanka.

Savoy Cinemas has a legacy of over 30 years in Sri Lanka as a brand that continuously develops the movie going experience for the entire family. The multiple upgrades done to all their cinemas across the island, and the establishment of new cinemas, including the brand new Savoy Premier – Rajagiriya located at Jana Jaya City followed by Savoy Metro at the Ward City mini mall in Gampaha are true testaments to the company's commitment.

Dedicated to promote Sinhala and Tamil movies in the country, Savoy Cinemas is also the sole distributor of Disney and Marvel movies in Sri Lanka, bringing Hollywood home, as it happens.

While giving credit to Anthony Russo for directing this phenomena and Robert Downey Jr. for bringing it to life, it is important to take a moment to appreciate the hardworking women and men of Savoy Cinemas who made it possible for our audience to have a piece of the action.

Under Ben Holdings, Savoy Cinemas has created a truly global experience for the Sri Lankan film enthusiast.

Savoy Cinemas plans to premier all of Walt Disney's releases for 2019 in the likes of Aladdin, Toy Story 4, and Artemis Fowl. The plan is to consistently build on the legacy of their brand, which already has over two million patrons, and is the only player in the industry engaging in all aspects of the movie business.

Savoy Cinemas is the only entity importing, producing, directing and distributing movie content, all under one roof, in the country. And now with the backing of Ben Holdings, an investor consortium dedicated to build the movie business in Sri Lanka, Savoy Cinemas is well on its way to becoming the most eminent entertainment provider for Sri Lankan audiences.