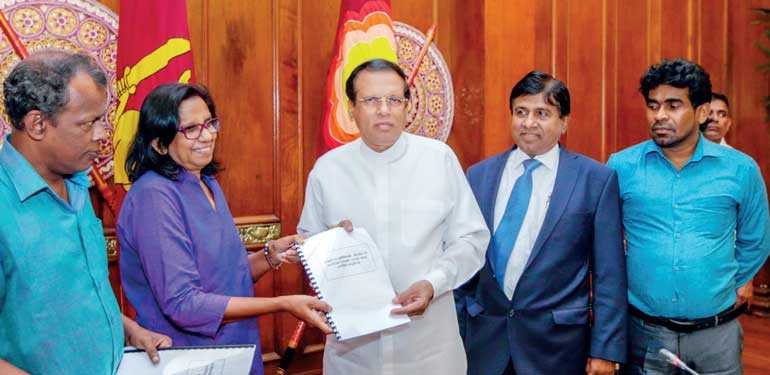 President Maithripala Sirisena has emphasised the importance of implementing a method to produce quality films and teledramas which increases the standards of the arts and aesthetics.

President Maithripala Sirisena stated this at a meeting held with artistes at the president's office on Friday.

The artistes informed the President about the situation which had arisen in the industry due to the taxes introduced for films and the teledrama industry.

Attention was also drawn towards modernising cinema halls island-wide since there were no modern cinema halls in outstation areas.

The President said that a program would be implemented to build at least a single cinema hall in every town in consultation with the provincial councils.

The impact upon the local teledrama industry due to the influence of foreign teledramas and the tax levied on them was discussed and it was suggested to establish a new fund to uplift the local teledrama industry.

Thus a proposal regarding the act to be introduced regarding quality standards of teledramas and their regulatory and development methods was submitted to the President by actress Deepani Silva.

Ministers Wijeyadasa Rajapakshe, Faiszer Musthapha, Secretary to the Ministry of Finance, Secretary to the Ministry of Cultural Affairs and other government officers and artistes were present at the event.