Prasad Abu Bakr, who has made his name in the local art scene in a big way, has shifted his collection to No.05, Middle Street from the foyer of the Fortaleza Hotel, Church Cross Street inside the Galle Fort, where his work has been on display since December 2017. The decision to continue with the exhibition through the month of February was made taking into consideration the keen interest and favourable remarks from foreign tourists visiting the exhibition.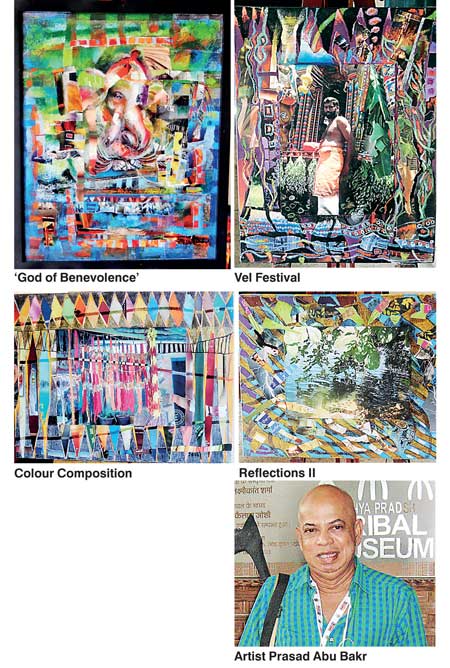 Abu Bakr, a notable journalist, has made his appearance as an artist in many exhibitions in the recent past, to the surprise of many art lovers and critics alike. To his close friends, however, it was no surprise, as most of them had known of his painting for many years and were only surprised that he had emerged into the art scene so recently.

Abu Bakr has been at many exhibitions as both a painter and a photographer, treating each of those passions as two different artistic entities. As of recently however his work has been a combination of both techniques merged together, resulting in a bigger and better creative exercise, Abu Bakr said.

Abu Bakr was a student of Cora Abraham – whose motto was 'education through art' and who had her own art school 'Melbourne Art Classes' during the early 70s, now known as the Cora Abraham Art Classes since her demise. His recent work has taken a turn towards mixing both his passions of photography and painting, molding them in fusion to produce a series of unusual imagery that has won the hearts of many art lovers and critics alike. The present exhibition at No.05, Middle Street, Galle Fort depicts this novel approach created by the journalist cum artist, and is appreciated and enjoyed by art lovers and collectors alike.