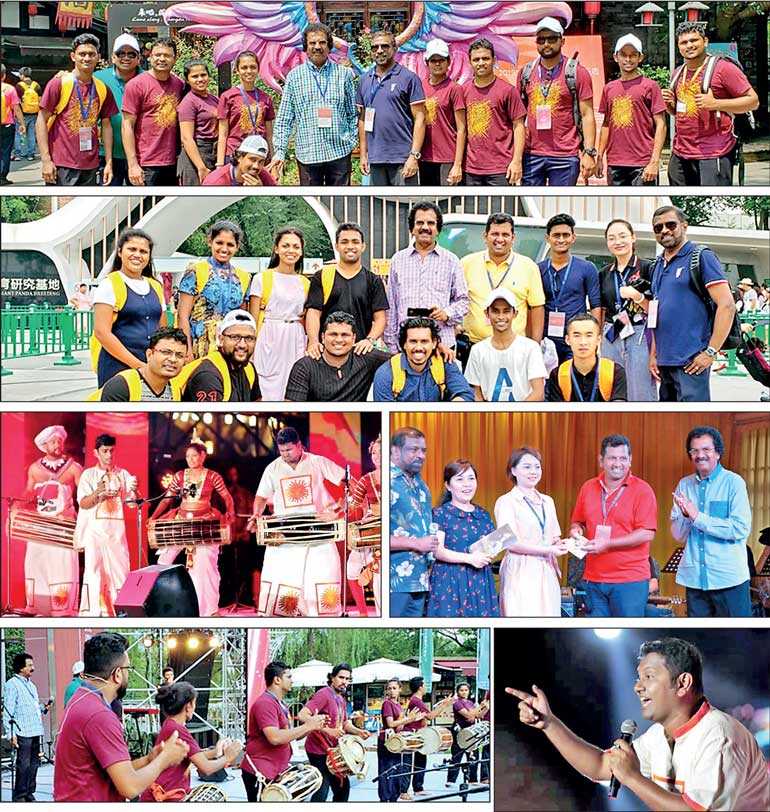 ---
Pathfinder Foundation arranged a visit to Chengdu, China by a group of young traditional musicians, drummers and dancers of 'Ranwala Balakaya' at the Youth Music Festival conducted in Chengdu, China from 23 to 31 July. The 'Ranwala Balakaya' troupe led by its Director Sahan Ranwala performed three shows of traditional Sri Lankan folk songs, drumming and dancing.

Chengdu Municipal Foreign Office organised the 2019 music festival with the participation of 31 countries across the globe with 55 groups and 450 artistes. For the past 12 years the Chengdu Music Festival has evolved to innovate and expand the circle of friends. By making friends via music, the event enhances the relationship between Chengdu and her sister cities and facilitates to seize new opportunities with the Belt and Road Initiative.

Chengdu Youth Music Festival has become an important and effective platform to accelerate the building of Chengdu as the international exchange center in Western China as well as the world city of music.

Sri Lankan representation at this year's Music Festival included 12 members of Ranwala Balakaya who are professional singers, dancers and drummers. They performed in three different venues in Chengdu and neighbouring cities of Dujiangyun and Qionglai and they received high praise and appreciation from the organisers as well as the participants. The troupe displayed their talents in traditional drumming, folk songs and various Sri Lankan dance forms and was selected to be among the top 12 performances in the final show. This event also helped to promote Sri Lankan music, and dance as well as tourism as many participants expressed their desire to visit Sri Lanka in the near future.

Veteran singer Edward Jayakodi too accompanied the troupe and performed with them in all the events. The troupe also performed for a small local community called Xingrong community, which was appreciated by many members of that community. Pathfinder Foundation Director Admiral Prof. Jayanath Colombage accompanied the Ranwala Balakaya troupe as the coordinator of the entire program on the invitation of Chengdu Municipal Government.