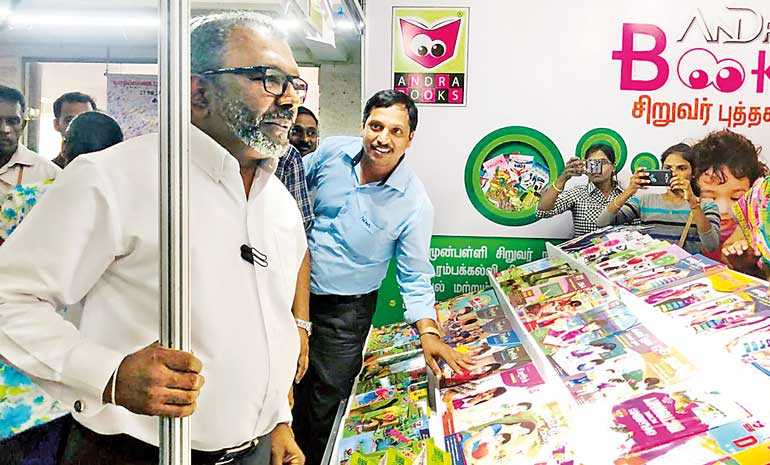 Governor of Northern Province Dr. Suren Raghavan visited Jaffna Book Fair 2019 which was held on a grand scale at Jaffna Veerasingam Hall. As Sunday (1) was the final day, he presented gifts to the winners of the various competitions held to mark this book fair.

This book fair, organised by the Ceylon Book Sellers Importers and Exporters Association commenced last 27 September as per the conceptualisation of the Northern Governor.

The Governor presented gifts to the five winners who participated at the final-day art competition and 20 lucky-box winners. He had casual conversations with the booksellers and the people who attended the book fair.

The Governor said that as a large number of people attended the book fair enthusiastically, he has decided to hold the book fair next year more grandly in Jaffna.

The book fair hall was divided into 30 stalls and each stall displayed books for school children, storybooks for children, guidance books and books of local authors and Indian senior authors. Art competitions for children were also held.