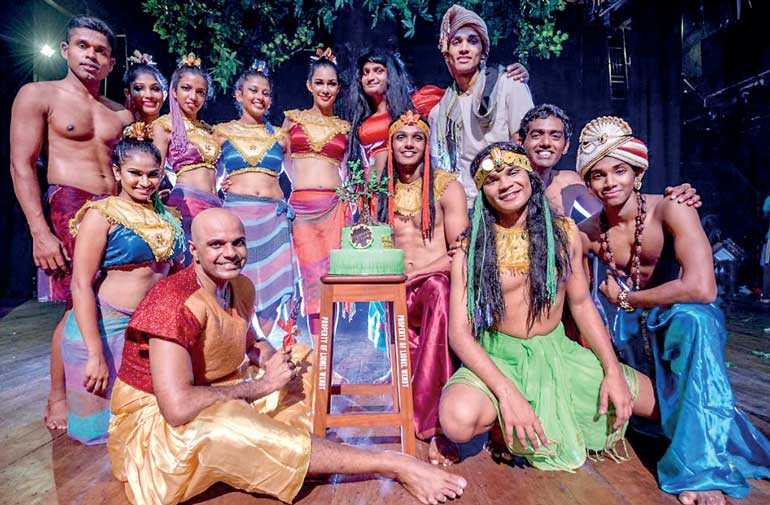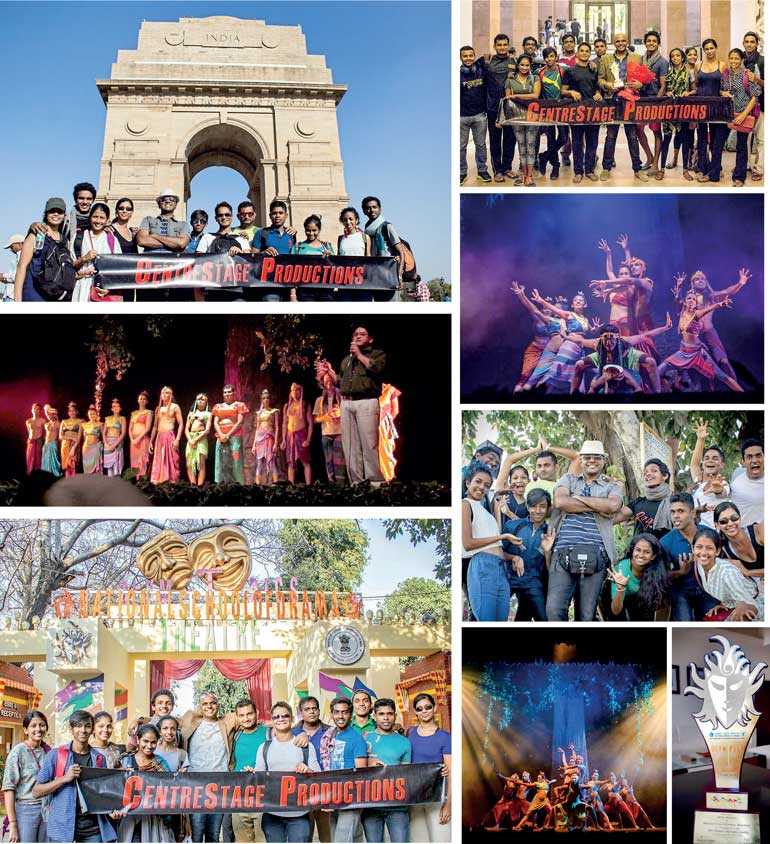 The mischievous fairies of Jehan Aloysius' "Pyramus & Thisby", a hilarious adaptation of Shakespeare's midsummer night's dream have returned home after their triumphant performances at the 8th Theatre Olympics in India. The performance was yet another stepping stone in taking original Sri Lankan Theatre to theatre lovers and thespians around the globe.

The Theatre Olympics, established in Greece in 1993, was held in India for the very first time as the 8th Theatre Olympics. Theatre enthusiasts and performers from all around the world are gathered to celebrate their love and passion for the stage. The Olympics was hosted in 14 different cities around India, showcasing 450 plays, 600 ambient performances and more by 25,000 artistes from 30 countries around the world.

Jehan Aloysius and his troupe CentreStage Productions performed 'Pyramus & Thisby' in Delhi and Calcutta during early March this year to a captivated audience of theatre lovers both local(Indian) and international. Both audiences not only loved the performances but were also eager to discover the show and the intricacies in the work behind it.

Theatre lovers around the globe are all abuzz once more as they eagerly await the return of the wild fairies who are back to tickle, tease and titillate their imagination at Pyramus & Thisby, Jehan Aloysius' hilarious adaptation of Shakespeare's 'A Midsummer Night's Dream'. These mischievous fairies of CentreStage Productions are back to wow audiences at the 8th Theatre Olympics in India.

CentreStage Productions' tour of Pyramus & Thisby has not only added to the troupe's repertoire of international performances but also served yet again as a symbol of the troupe's values of family, unity and hard work.

Jehan Aloysius and CentreStage Productions would also like to thank the Presidential Secretariat, PM Square, Dulip Jayamaha, Nigel Austin, Walkers Tours, Mohamed Ismail and Ambrosia for supporting their performance at the Theatre Olympics.

And now, the show's producers have a surprise for Colombo audiences!

This popular show will return on 7 July for a very special performance at the Lionel Wendt. What's more, the original cast will be returning (some even from overseas), so this will indeed be a performance to remember! The producers and Jehan inform all to save the date and watch out for their posts on Facebook and social media so they don't miss out on getting their tickets for this Anniversary performance!

For more information about the show, visit their official Facebook page – Pyramus & Thisby – A Magi-Comedy by Jehan Aloysius.