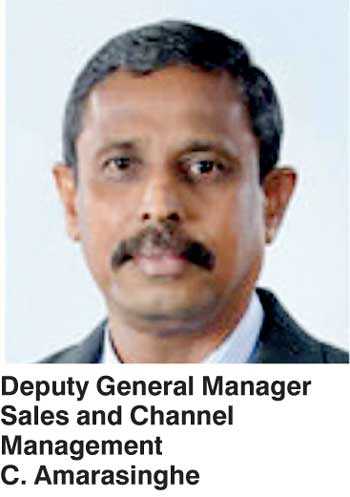 In line with the bank's 79th Anniversary celebrations, the Bank of Ceylon is once again set to conduct the 'Little Picasso' art competition among school children and reward their talents with valuable gifts. The bank will not only reward the child's talent but will also reward the respective schools for nurturing those talents and this prize will be further enhanced if the respective school maintains a "BOC Sansada" school banking unit.

In order to maintain transparency and quality of the whole program, the Art Competition is conducted jointly with the Ministry of Education and thereby Zonal Education Departments.

The Little Picasso 2018 art competition will be conducted under four categories; category I for pre-school children, category II for Grades I to 2, category III for grades 3 to 5, category IV for grades 6 to 8 children and category V for Grades 9 to 11 finally Category VI for Grade 12 and 13 school children.

From each category 1st, 2nd and 3rd national winners and 10 national merit-winners will be selected based on their creativity and presentation by professional judges appointed by the Ministry of Education. Apart from the national winners, three main provincial winners and 10 merit winners will too be selected from each category. These winners will be selected by professional judges appointed by relevant Provincial/ Zonal Department of Education. National 1st will receive Rs. 100,000, a gold medal and a certificate, 2nd place will receive Rs. 75,000, a silver medal and a certificate and the national 3rd place will receive Rs. 50,000, a bronze medal and a certificate.

Schools of these national place winners will receive Rs. 25,000, Rs. 15,000 and Rs. 10,000 respectively for 1st, 2nd and 3rd places. At the provincial level 1st, 2nd and 3rd winners will be awarded with Rs. 25,000, Rs. 15,000 and Rs. 10,000 respectively and each province merit award winner will receive Rs. 2,500 along with a certificate. The school of provincial 1st place will get Rs. 12,500. If such an award winning school maintains a "BOC School Sansada" the cash reward for the school will be enhanced by another Rs. 10,000.

The bank will exhibit talents shown by all winners during the month of October on a selected date and a venue which will be followed by the "Little Picasso Award Ceremony 2018" for the national level winners. The exhibition will be opened for public, for anyone interested in admiring the artistic talents of these budding little Picassos.

"The bank sincerely hopes that parents will encourage the talents of these budding artists by fulfilling the simple entry requirement of opening a Ran Kekulu account with any of BOC's branches with just Rs. 400 and the bank will enhance the amount by another Rs. 100 as an acknowledgment for starting a secured financial partnership with the Bank of Ceylon for their precious child's future whilst taking part in the bank's 79th anniversary celebrations," Deputy General Manager Sales and Channel Management C. Amarasinghe stated.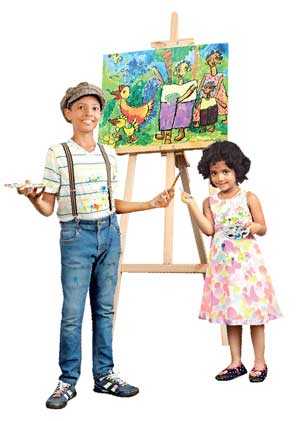 With the belief that children can be very creative when given the freedom of thought, children are allowed to draw under any topic that inspires them. To make the art competition fair for everyone, the participants are requested to submit only one drawing/painting for the competition. Participants are also requested to produce their drawing/painting on 18"x14" white mat drawing paper without leaving a border around the paper, by using any medium (pastel/water colours/poster colours, etc.) that won't smudge or smear on touch. So as to maintain the quality of the drawing it is advised not to roll or fold your creative work. An application prepared as per the attached specimen will have to be pasted behind the drawing with the certification from the school principal and the bank official. Drawings can be handed over to the nearest Bank of Ceylon branch on or before 15 July. Anyone who wishes for more information about this competition could contact their nearest branch, visit the bank's website, refer newspapers or simply by call the bank's 24 hour operated Call Centre on 011-2204444.