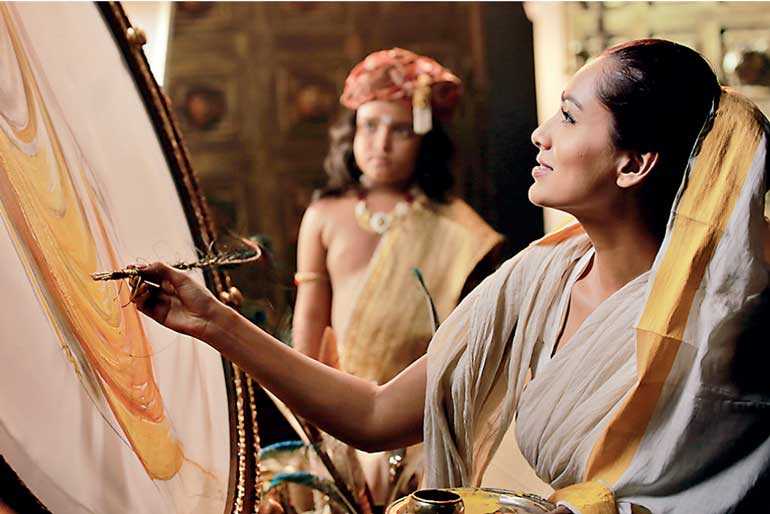 Carnival Movies Lanka (CML) will initiate its first movie export to Singapore with Carnival Movies International as the distributor. 'Yashodhara' will be screened in Carnival Cinemas, Singapore from 2 June.

Carnival Movies Lanka, the newest importer of Hollywood, Bollywood, Tamil and European movies to Sri Lanka, sees the importance of not only importing movies to Sri Lanka but also exporting Sri Lankan movies to the region. In this ambitious endeavour, exporting Yashodhara to be screened in Singapore is the company's pioneering effort. Carnival Movies Lanka is promoted by Carnival Group Chairman Dr. Shrikant Bhasi.

Bimba Devi alias Yashodhara is a 2018 Sinhala epic, biographical drama film written and directed by Professor Sunil Ariyaratne and produced by H.D. Premasiri, through his production company Sarasavi Cineru. This historical biographical film depicts the life of Princess Yashodhara, the wife of Prince Siddhartha.

"We are delighted that Carnival Movies Lanka came forward with the suggestion to screen the film in Singapore, a country where many Sri Lankan and non Sri Lankan Buddhists reside. This film will undoubtedly be appreciated by them, especially during the time they would be celebrating Vesak in Singapore," said Professor Ariyaratne.

The film stars Indian actress Pallavi Subhash (who is making her Sinhala-language debut in the film) and Indian actor Arpit Choudhary in the lead roles. Other supporting crew includes Sri Lankan actors Dineth De Silva, Sangeetha Thedani, Ajith Weerasinghe, Udari Perera, and Kamal Deshapriya. The filming of the movie took place at Ranmihithenna Telecinema Park, Sri Lanka. The film was released in Sri Lanka on 26 April, to coincide with Vesak celebrations in Sri Lanka.

"Sri Lanka is a market we want to be closely associated with and help import both art films and blockbuster movies alike and we are happy to have tied up with a passionate local team who believes in the craft and the importance of developing the local film industry," commented Carnival Movies International CEO Vaishali Sarwankar.

With this pioneering effort, CML will actively pursue other Sri Lankan films which will have an appeal in similar regional markets and initiate screenings of Sri Lankan movies to Asian countries.