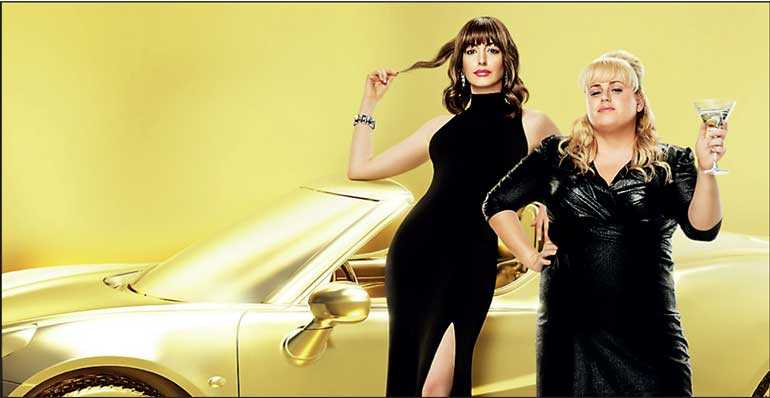 ---
American comedy film 'The Hustle' will be released in six Sri Lankan cinemas from today.

They are Colombo City Centre, Liberty by Scope Cinemas, MC Cinemas, Empire, Milano and Savoy Rajagiriya.

Staring Anne Hathaway, Rebel Wilson, Alex Sharp, and Dean Norris, The Hustle is about two women who set out to con an internet millionaire.

The movie is a female-centred remake of the 1988 film Dirty Rotten Scoundrels, which is itself a remake of the 1964 film Bedtime Story.

Josephine Chesterfield is a glamorous, seductive British woman who has a penchant for defrauding gullible men out of their money. Into her well-ordered, meticulous world comes Penny Rust, a cunning and fun-loving Australian woman who lives to swindle unsuspecting marks. Despite their different methods, the two grifters soon join forces for the ultimate score – a young and naive tech billionaire in the South of France.

The Hustle is directed by Chris Addison and written by Stanley Shapiro, Paul Henning, Dale Launer, and Jac Schaeffer.