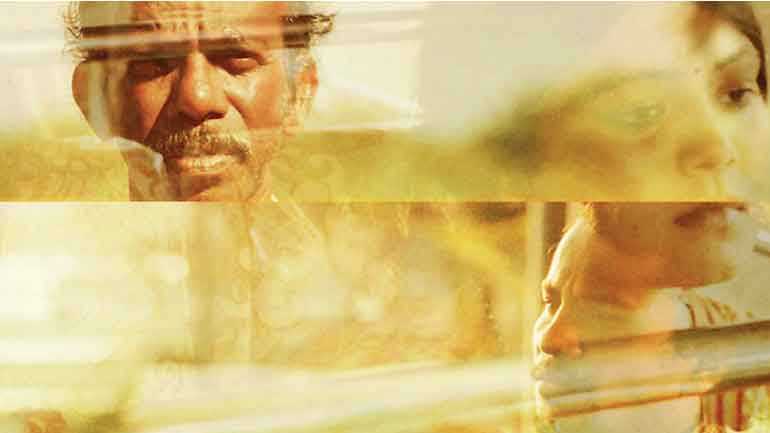 The latest Sinhala language movie 'Thundenek' or 'Her, Him, the other' produced by the Office for National Unity and Reconciliation and directed by Asoka Handagama, Prasanna Vithanage and Vimukthi Jayasundara, will be screening in film halls island-wide soon.

A special show and discussion on the movie for government officers, security forces personnel and police officers was held this week at the National Film Cooperation, Tharanganee Hall.

Thundenek is a feature film by the three veteran, renowned directors where the characters reflect the social impact of the three-decade-long war in Sri Lanka. The discussion following the special screening was attended by Handagama and Vithanage.

"For many years we had been planning to do a film not on the war, but the impact of the war. There are still unresolved issues and we wanted to make a movie that would prompt a dialogue on such issues," Handagama said.

He said that the premiere saw positive feedback with requests from members of both the Sinhalese and Tamil communities to screen the movie in their communities, some even offered to organise public screenings, with them receiving great interest by engaging in post-screening discussions.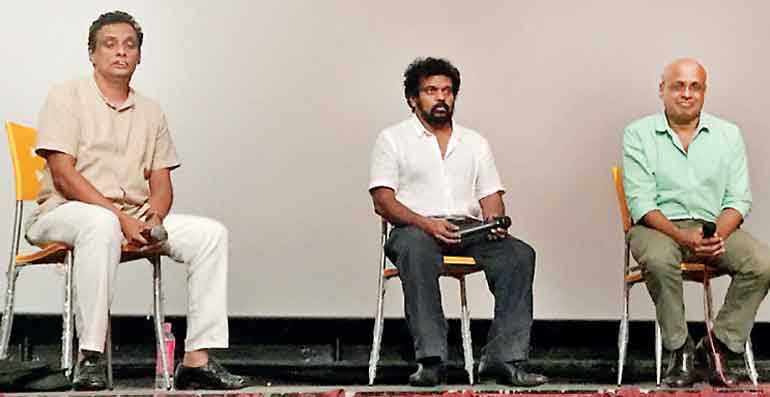 "Our film is about the aftermath of the war. The war created many stories - stories without closure. All three stories in Thundenek are about people who are looking for closure," said Vithanage.

He pointed out that Sri Lankans could easily relate to the polarisation within communities, thus the title 'Her. Him. The Other'. "For the Sinhala people, Tamils have become the other and vice versa; the same goes for Muslims."

Vithanage stated that no matter the audience, if the emotions conveyed were truthful, it would be well received. All the Tamil-speaking actors for Vithanage's film were from Jaffna. His team conducted a two-day workshop for 25 aspiring filmmakers.

The movie has already been invited and highlighted at international film festivals and its public release in cinemas will take place soon.