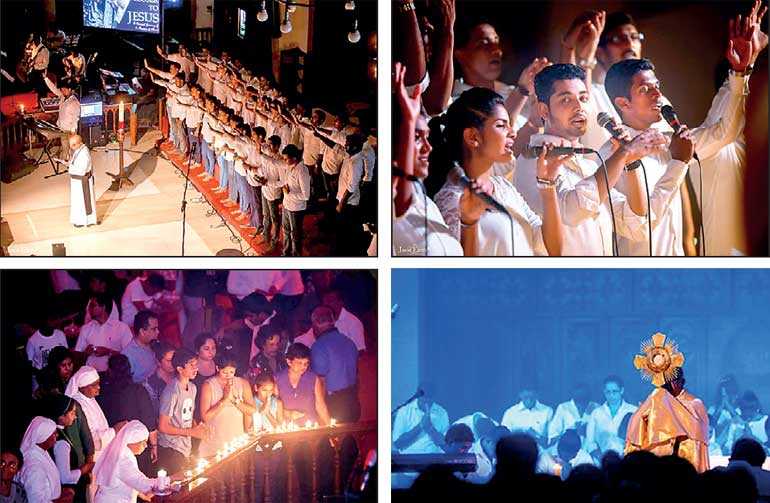 The season of Lent calls us to enter the spiritual journey that transforms us and reminds us repentance and forgiveness in our lives. 'Closer to Jesus' is a Gospel service of the Passion of the Christ presented by 'Praise and Worship with Choro Calibre'.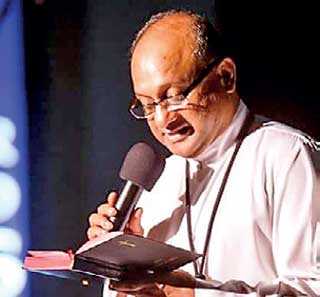 Rev. Fr. Anjelo Wijewickrama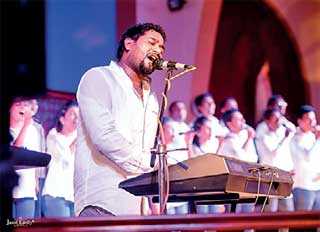 Shamal De Silva
This spiritual journey will comprise of hymns, prayers and reflections with a memorable choral presentation and live performance of the band. A fine selection of video inputs and meaningful sing along lyrics to reinforce the themes and to enable participative singing that will take you through Christ's Passion and Death. The service will conclude with the Benediction and the Healing Experience of God which will bring the presentation to its worthy finale.

Closer to Jesus will be held on 12 April at the Our Lady of Fatima Church, Colombo-10, from 6.30 p.m. onwards. This will be the 10th episode since its inception in 2012.

The spiritual director of the program is Rev. Fr. Angelo Wijewickrama (OMI) who has been part of Closer to Jesus from its inception. The concept, script and musical arrangements are directed by the talented young musician Shamal De Silva.

The musical contribution is by the well-known choir Choro Calibre and the band X-Calibre, both owned and managed by Shamal De Silva. Having achieved fame in the music industry, through weddings, events, carols and sing-alongs, these young singers and musicians have not let their status drive away from an active role as musical contributors for spiritual events and CSR activities.

Shamal first had the idea for Closer to Jesus while attending a retreat at the Divine Retreat Centre, India in 2011, after which he was inspired to initiate and direct Gospel concerts. Since 2012 each year Choro Calibre organises a Gospel concert as an effort to enhance the praise and worship through creative inspirational music.

Closer to Jesus welcomes anyone who is ready to listen and be transformed in this spiritual journey. Take time-out to refocus during this Lent season and be a part of the spiritual musical quest to discover Jesus and take a closer walk with him.