By Deepesh Nanda

Any international traveller to Sri Lanka is enthralled by its natural beauty and hospitable people. Preserving its pristine environment is, and should remain, a priority for its government and citizens. At the same time, providing world class infrastructure and ensuring that it is in line with growing needs requires a fine balancing act.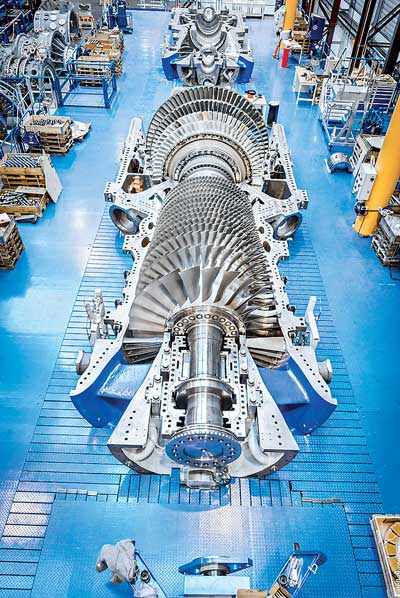 Recently, Sri Lanka suffered a series of island-wide power outages, setting off a cascade of automatic shutdowns across the country's power generation and transmission infrastructure. Facilities like the 900 MW Puttalam plant in Norochcholai – the largest power plant in the country – went offline for over three days. As millions of people in the country were left without power, the blackout clearly illuminated the challenge that the Sri Lankan power sector is facing. Also, as the country faces its worst drought in 40 years, its hydro power capacity has been severely constrained. These circumstances further complicate the problem of providing reliable power which is a pre-requisite for economic growth.

Over the years, with the rapid strides made on the economic front, Sri Lanka's appetite for energy has also increased. Per capita electricity consumption has risen from 350 kWh per person in 2004, to 562 kWh per person in 2015. There is a high peak energy deficit. The power outages serve as an eye opener that the present energy infrastructure in Sri Lanka needs to diversify both at the generation and the distribution level.

Nations across the world are adopting a diversified approach to meet their energy challenges. Whether to achieve reductions in environmental impact or to ensure quality, reliable and affordable power, a diversified energy mix is helping nations like Sri Lanka to strike a balance without compromising on their energy goals.

Where LNG holds the advantage

Sri Lanka's present energy mix is based on three main sources – coal, hydro and other non-conventional renewable energy (NCRE) sources like solar power and wind power. While coal and oil are important as the primary fuel for power generation, sources like hydro, wind and solar bring with them the challenges of natural fluctuations, uncertainty and grid instability. With hydro potential in Sri Lanka almost exhausted, the reliance on other fuels is increasing.

Therefore, it is essential for Sri Lanka to look at integrating liquefied natural gas (LNG) based power generation into its energy mix. LNG capacity additions in the power generation mix will not only help the country overcome the recent challenges of outages, grid instability and peak deficit, but also make available affordable, reliable and clean energy. Combined cycle power plants based on two fuel types, LNG with either diesel or coal, would be a strong option.

Decarbonising our society is also a critical issue – and a major focus all over the world. With lower levels of emissions (CO2, NOx, SO2) and water consumption, gas power generation will enable Sri Lanka to meet its environment commitments made under Paris COP21 Agreement.

Gas-fired power can also meet expansion demands created as the economy grows. LNG can provide the shoulder capacity necessary to ramp up and down with the variances in supply and demand, particularly when there are gaps in renewable energy supply on days that are not windy or sunny. Sri Lanka's plan to generate a large percentage of its energy through NCRE sources by 2020 (60% renewables) and 1.9 GW by 2034, will lead to a large supply of variable power generation. This variability can be managed with gas-based generation capacity, as gas turbines can quickly respond to fluctuations in demand. With the drop in gas prices over the last 24 months, the case for gas power generation has become stronger.

As Sri Lanka pivots to emerge as a middle-income country, diversification of its energy mix is critical. Integrating gas power generation into the country's energy blueprint will be a key enabler to a more thoughtful and mature approach to energy sustainability, for the present and the future.
(Based in India, the writer leads General Electric's Gas Power Systems efforts in India, Bangladesh and Sri Lanka. Deepesh also specialises in managing key markets/accounts and is currently responsible for GE's interests in Bangladesh, and at National Thermal Power Corporation (NTPC), India's largest power generating company. As a core member of the GE's Commercial Council for the India region, Deepesh focuses on conceptualising and developing GE's go-to-market programs and growth initiatives for GPS. Deepesh has 18 years of experience in the energy industry).