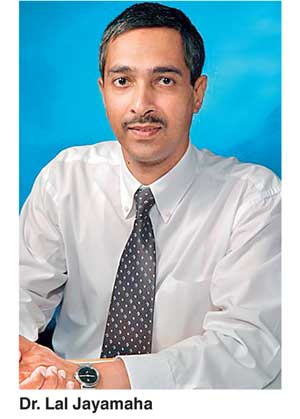 A public lecture titled 'A Systematic Approach for Improving Energy Efficiency of Buildings and Industrial Facilities' organised by The Institute of Engineers Sri Lanka (IESL) was held recently at the IESL auditorium in Colombo.

This public lecture was delivered by Dr. Lal Jayamaha, Founder and Chief Executive Officer (CEO) of LJ Energy. He is a Sri Lankan energy efficiency expert based in Singapore with more than 25 years' experience in the field of Energy Management. The speaker has also successfully completed many energy efficiency and green building projects which have included office buildings, retail malls, hotels, hospitals, institution buildings and industrial plants. Dr. Lal Jayamaha is also the author of two book titled 'Energy-efficient building systems' and 'Energy efficient industrial systems', both published by McGraw-Hill in USA.

The lecture focused on improving the energy efficiency of buildings and industrial facilities by identifying the key causes of energy wastage and on how to overcome such shortcomings. The three key causes of energy wastage were highlighted to be; (i) incorrect initial design, (ii) improper commissioning and, (iii) changes in usage.

For each of the causes, the speaker provided practical examples to illustrate the various points. The speaker highlighted how buildings and systems are often over designed and result in poor energy efficiency. Some of the main reasons for such designs are the knowledge level of designers and reliance on equipment suppliers to do designs. He added that some high-rise buildings currently being constructed in Sri Lanka are using inefficient designs for air conditioning systems which are the main energy consuming systems in buildings.

The speaker also provided examples on how building systems are not properly commissioned including the case where the condenser water flow rate was half the design requirements of the chiller for more than 10 years of operation until an energy audit identified this shortcoming.

Buildings and industrial systems are dynamic and their usage requirements change over time.

Therefore, the operation of systems also need to be changed to suit the new requirements. The speaker illustrated this point using the example of a shopping mall which needed to operate an extra air conditioning chiller to achieve comfort conditions after a major upgrading of the chiller plant and how this problem was solved without installing an additional chiller but by re-balancing the chilled water circuit.

Since inefficient operation of building systems is due to these causes, the speaker explained how Singapore addresses these issues which is by; (a) mandatory scheme to submit the design of air conditioning system for new and buildings being retrofitted for approval prior to commencing work, (b) verification of system performance after commissioning and submission to the authorities and, (c) verification of system performance every three-years and endorsement by an accredited professional.

The recommended approach to achieve and maintain energy efficiency is by conducting an 'Energy Audit' which is a systematic approach to uncovering energy wastage and inefficient operations. The speaker emphasised that there are many parties conducting energy audits, some even free of charge. Such energy audit are conducted by vendors of equipment (chillers, lighting and VFDs) who conduct the audit purely for the purpose of promoting their equipment.

For example, a free audit conducted by a chiller vendor would recommend the chiller to be replaced while a truly independent energy audit may recommend the existing chiller system to be fine-tuned at a much lower cost. Therefore, it is better to spend on an energy audit rather than rely on free audits, as the findings and recommendations will be much more objective.

Two case studies, one from Singapore and the other from Sri Lanka on how such a systematic approach to energy efficiency helped achieve significant energy savings were also presented. In both cases, the central chiller systems were retrofitted to achieve a system efficiency of 0.65 kW/RT and energy savings of more than 30%.

A lively Q & A session followed the lecture during which it became apparent that many new buildings are still being designed without considering energy efficiency. One of the possible reasons for this identified by the speaker was the lack of government incentives and policies directed at energy efficiency. Finally, he urged all engineers to help set the direction for this industry without waiting for the government to take action as otherwise, the gap between Sri Lanka and other developed countries will widen even further.