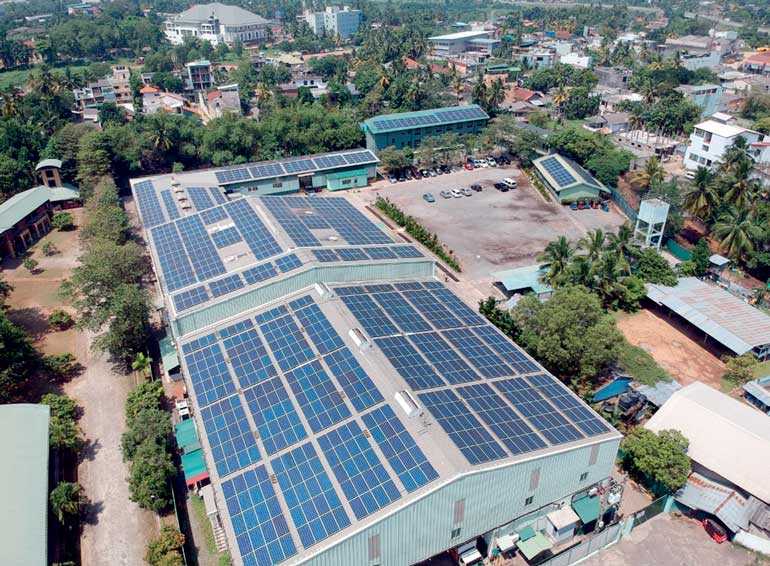 Sunshine's first roof-top solar power system in Kelaniya
Installs first roof-top solar power system with a capacity of 0.5MW
Commences third mini hydropower plant in Lippakelle, total contribution to the national grid stands at 7MWh
Further expanding on sustainable and greener energy opportunities, Sunshine Energy Ltd. (SEL), a fully owned subsidiary of Sunshine Holdings PLC, installed their first roof-top solar PV system in Kelaniya.

With a capacity of 0.5MW (500kW), the solar panels are expected to generate around 65,250kWh of electricity per month. Spanning across an area of over 35,000 sq. ft., the newest green initiative of the organisation will also lead to an annual net carbon emission reduction of 532MT of CO2, this translates to the planting of 26,600 new trees per annum, which paves a path to support government's vision of sourcing 100% renewable electricity by 2050.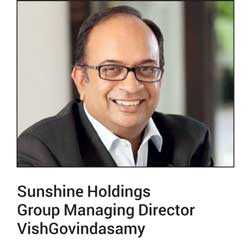 With the nation set on a growth trajectory, the demand for electricity is definitely on the rise. Being Sri Lanka's predominant power source, thermal power relies heavily on non-renewable fossil fuels which results in higher foreign exchange outflows and adverse environmental implication due to greenhouse gas emissions and global warming. "The installation of our solar PV system is a momentous occasion for us. It further reinstates the ambition of the nation, which is to transform Sri Lanka to a green energy producer, and we at Sunshine takes great pride in doing our part towards this," said Sunshine Holdings Group Managing Director Vish Govindasamy.

"The solar system essentially support to meet the gaps in the growing electricity demand through sustainable means. Through renewable sources such as this, we could significantly bring down the per household cost of electricity, while adhering and aligning ourselves to the government's energy policy and plan of meeting the country's total demand from renewable sources," added Govindasamy.

As a Group, Sunshine has identified captive roof capacity of more than 2MW – through initial desktop studies to carry out roof-top solar. During the next few years, Sunshine Energy is bullish in taking on more opportunities within the solar space -either through organic investments or through strategic partnerships.

Furthermore, the Group has further reinforced their commitment towards producing green energy by commissioning their third mini hydropower plant in January 2019.Located in Lippakelle in the Lindula Region, the 2.4MW hydropower plant was built under the supervision of SEL's new hydropower subsidiary, Elgin Hydropower Ltd. With the addition of the third plant, Sunshine Energy now contributes close to 7MW to the national grid through their mini hydropower plants.

Two of SEL's subsidiaries, Waltrim Hydropower Ltd. and Upper Waltrim Hydropower Ltd. operate two mini-hydropower plants in Lindula, Talawakelle, with a combined capacity of 4.2MW.