Secures LPG using own vessels and terminal facility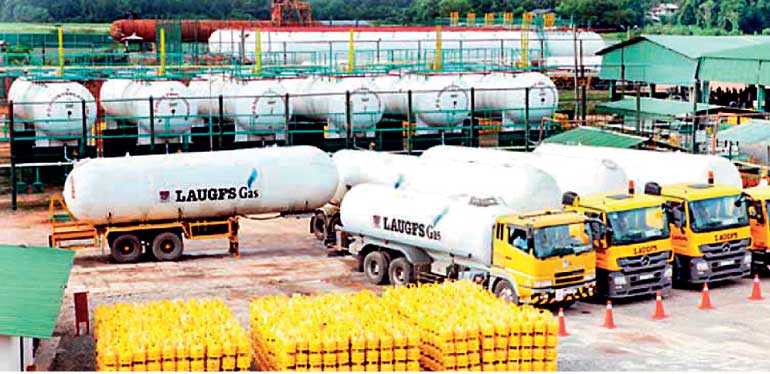 ​Releasing a statement on the current LPG shortage, LAUGFS Gas Plc revealed the inter-related factors that had contributed to the present situation and assured consumers that the company had been able to secure the required LPG quantity to continue an uninterrupted supply of both industrial and domestic cylinders for the next four months.

Global LPG supply dropped following the drone attack on the Saudi Aramco oil processing facilities in Abqaiq and Khurais in eastern Saudi Arabia. The attack curtailed crude oil production as well as LPG, which is a by-product of crude oil production. In the aftermath of the attack, multinational LPG players in the subcontinent sought to balance the demand for LPG globally, which triggered a slowdown of LPG supply to countries in South Asia. Accordingly, LAUGFS Gas Plc experienced a short-lived drop in LPG supply which lasted from 21-24 October. However, the company succeeded in meeting the demand of its industrial customers while there was a 35% decline on the domestic LPG supply front. Excessive demand from consumers in the wake of perceived shortage further aggravated the situation.

The global events and the consequent surge in demand impacted LPG players in Sri Lanka.

Fuelled by the company's vast experience and ample resources, including its own three large vessels and terminal facility in Colombo and Hambantota, LAUGFS effectively secured the required amount of LPG from Gulf countries as well as other regions to meet the projected demand for the next four months and beyond. Since 26 October (last Saturday), LAUGFS Gas Plc has been able to double the supply of LPG to meet increasing demand from consumers.

Since this date, the company has doubled its efforts to ensure a steady supply of LPG to meet increased demand. At the moment, LAUGFS Gas Plc works around the clock in place of a typical 12 hours a day to meet the soaring demand for LPG. The company already obtained large haulers from its suppliers to transport cargo of 22,000 MT Very Large Gas Carriers to the Hambantota Terminal.

LAUGFS Gas Plc expressed confidence in its capacity to cater to consumer demand.