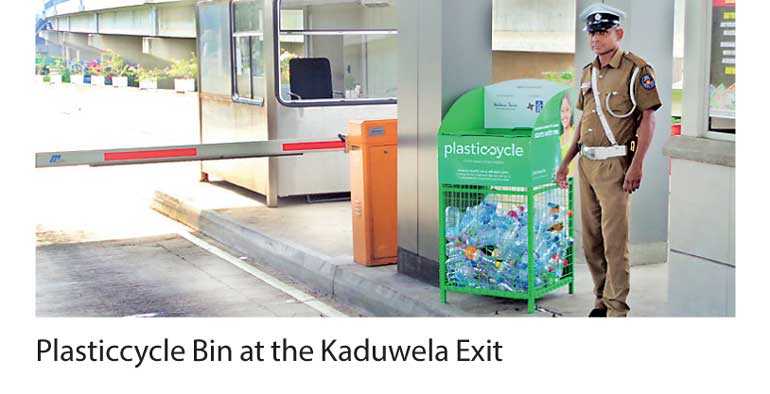 JKH launched the Plasticcycle social entrepreneurship project in July 2017, which is an initiative aimed at reducing plastic pollution in Sri Lanka, through encouraging reduction in the use of single-use plastics, supporting responsible disposal and promoting recycling initiatives.

In March, the John Keells Group social entrepreneurship initiative Plasticcycle together with Walkers Tours Ltd. partnered with Beira Enviro Solutions Ltd. and the Road Development Authority to launch a project to provide avenues for responsible disposal of plastic bottles along the Southern Expressway.

While Walkers Tours came on board as the bin sponsor, the Road Development Authority has taken on the responsibility for collecting the plastics from the bins and Beira Enviro Solutions and recycling these into value-added products for sale both in the local and international markets.

Forty-eight of these specially designed bins have been placed covering all exits of the Southern Expressway stretching from Kadawatha to Matara, initially aimed at collecting and recycling PET bottles carried by commuters.

With its presence on the Southern Expressway, Plasticcycle has now placed over 100 bins in total across the country and has recently achieved a milestone in ensuring the recycling of over 10 MT of plastic waste, an equivalent to 300,000 plastic bottles within the first year of its launch.

Given the positive response received so far, Plasticcycle is evaluating the possibility of replicating this initiative to other expressways as well and would like to encourage all those who travel on the Southern Expressway to bring their PET bottles from home or workplace for responsible disposal into a Plasticcycle bin placed for your convenience.