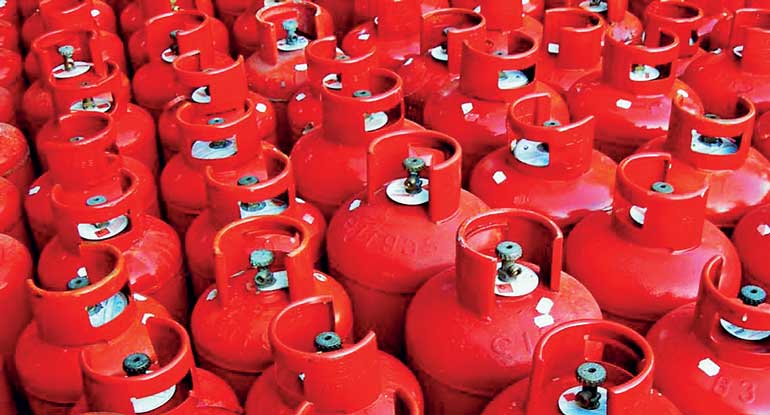 LPG retailers in Sri Lanka have been compelled to increase the price of a domestic gas cylinder due to global LPG gas price hikes that have been ongoing since October 2016. The price of a domestic gas cylinder was increased by Rs. 110 by the Consumer Affairs Authority (CAA), following approval from the Cabinet based on the recommendation given by the Cabinet subcommittee with regard to cost of living. The inevitable price increase was a direct result of the incremental price revision by Saudi Aramco, which holds the price index known as the Contract Price or CP for Liquid Petroleum Gas (LPG). However, given the current market pressure, which is predicted to increase in the near future, industry leaders commented on the inadequacy of the price hike and called for a sustainable and pragmatic pricing formula as practiced in the case of the country's fuel price, which is quite transparent.

Increased consumption in the Asian region, specifically China, India and Japan, higher purchases by the US for feed stocks, and high consumption in the US and South America contributed to the global LPG price increase. While LPG retailers have been reluctant to transfer the pressure of the price hike to consumers, and consequently have borne the increasing expenses since October 2016, the current market pressure calls for a further price increase and a fairer mechanism to protect both the consumer as well as the retailers.

Given the heavy yet necessary investments in strategic business areas required of LPG retailers such as storage, filling plants and market development in order to serve the almost-50% of consumers who had not previously been on board the energy-ladder, a price-revision was an unquestionable necessity. These investments are of paramount importance not only from a business perspective, but also in terms adjusting to the changing socio-economic landscape. As more and more people make the switch from wood burning stoves to LPG-powered stoves, companies need to prepare to serve an expanding customer base.

LPG retailers have been heavily subsidising the initial cost of switching to LPG gas usage from more traditional cooking methods, in a bid to allow a larger cross-section of the community to adopt this more efficient and safer method of cooking.

Industry experts reiterate that the introduced price increase of Rs. 110 is merely a nominal increase, in comparison to the global price hike. Retailers, consumers and authorities will have to prepare, however reluctantly, for further revisions in future if the global prices continue to rise.

According to predictions announced at the summit of World LP Gas Association held in Morocco in October 2017, world LPG prices will rise by 20% - 25% in 2018, in comparison to the average price of LPG in 2017.